Back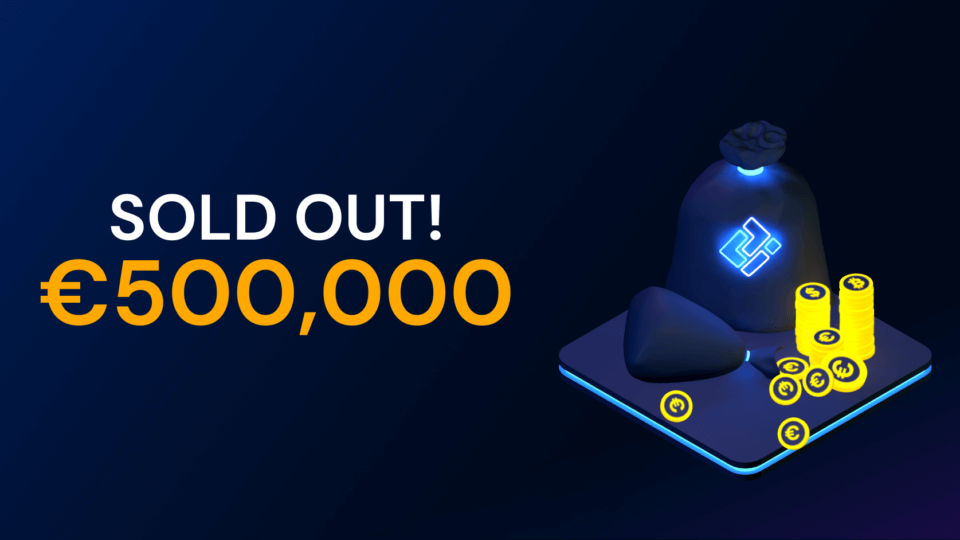 Backify Equity Sale – Fully Backed!
A perfect start for Backify! Our equity sale is now fully sold out. We've been absolutely overwhelmed by the incredible support we received during our initial equity offering. The hard cap of €500,000 was reserved in just four hours! Our team here at Backify is truly over the moon. Our vision is to become the #1 cashback site in the world, and we have already hit a major milestone to make this a reality. Thank you so much to everyone who invested!
One Big Family
The Backify equity sale was held on CoinMetro's innovative Digital Securities Marketplace. This allowed us to involve retail investors & people who typically would not have access to such an awesome investment opportunity. With a minimum investment of just €10, we now have a strong family of almost 300 shareholders! And we love every single one of you. 🥰
All investors took advantage of our early bird special which means they'll enjoy at least 10% extra cashback from Backify for life (some investors will be getting as much as 50% extra).
But we want a really big family so we're adding an additional perk! All shareholders will have the ability to invite two friends or family to mirror their perks!

What's Next?
Roadmap
We want to ensure our community and shareholders have a clear overview of our plans and progress at Backify. Therefore a detailed roadmap of what to expect over the coming months will be released within the next week. We believe this will help to clarify many details and answer alot of questions which have been raised so far. We are confident that everyone will be very excited about what is in store and when we will be getting things complete.
Shareholders
The equity sold out quickly and will be officially closed soon. At this point, all investors will officially become shareholders. Backify will notify all shareholders when the secondary market is open.
Marketing & Branding
We are teaming up with a talented production company based in the UK to help perfect the Backify brand. They'll be providing us with cool visual assets for marketing use, ranging from still photographs to short films for running ads. The marketing team will be expanding as well. So you can expect to see much more brilliant content coming soon!
Beta Testing
The platform is currently being built and will be ready within Q2. Once a working product is completed, we'll open beta testing for our shareholders & other close friends. This will help us fine tune our user experience and iron out any pesky bugs.
Cryptocurrency Integration
We're partnering with a highly respected, licensed & regulated cryptocurrency exchange. This integration will make Backify the first cashback platform in the world to allow users to choose from multiple cryptocurrencies for payouts!
Are you a bitcoin maximalist? Maybe you're waiting for Ethereum to change the world? Or perhaps you're trying to earn QNT or PRQ? Well, just imagine earning these assets for free just by doing your regular online shopping!
---
Now it's time to roll up our sleeves and reward all of our new shareholders for their wonderful support! This has been an incredible start to our promising journey…this is just the beginning!
Join us on Telegram to stay up-to-date with all our progress.