Back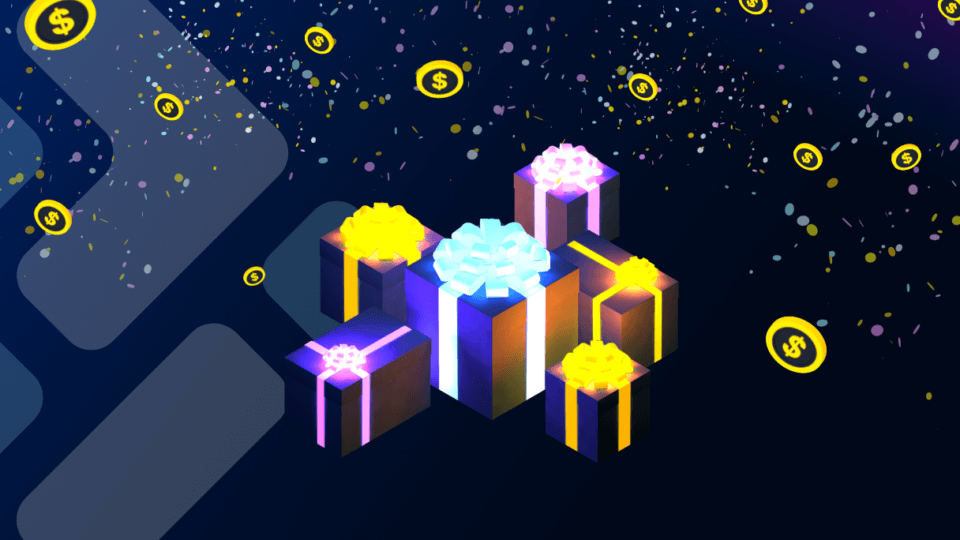 Cashback Sites Explained
You can earn back a percentage of your online shopping purchases as rewards by using cashback sites and/or apps.
What are cashback sites?
While the idea of earning free money just for shopping online is often met with skepticism, a cashback website can be a really easy way to save money! These platforms will pay you a percentage of your online purchases as a reward if you use their website or app to visit that retailer. The earning percentage can vary based on the store.
For instance, you could see Backify has a deal for 7% cash back at Adidas.com. If you activate cashback while making a purchase, you'll be rewarded with 7% of the total spend in your Backify account.
Learn More- What is Backify?
These cashback sites are also a great way to save money by helping you find the best deals from across the internet! They will often offer special discounts only available on that platform.
You can earn cashback for nearly every single purchase you make online. Whether you're buying shoes, groceries, insurance, or computer software, you're most likely able to get paid cashback for it!
So as you can see, cashback websites can be very useful tools! Not only do they help online shoppers find the best deals and choose which stores to buy from, but you can also earn some nice cash rewards as well!
How do cashback sites work?
The process is truly quite simple and straightforward. While all cashback websites will be different in some way, most of them generally work the same. Shoppers sign up for free (most of the time) and use the platform as their own shopping portal. In order to earn cash back, you must "activate" rewards by using the cashback website, browser plug-in, or mobile app.
Shoppers will commonly start on a cashback website and search for deals on products they need. Or to peruse their favorite stores for discounts. Once you've found something that sparks your interest, clicking the link will take you directly to that retailer's website. Cashback sites use special tracking links that tell them when you've made a purchase so they can pay you a reward.
Browser Plug-Ins
Perhaps the best way to take advantage of cashback opportunities is by using a browser plug-in. Most cashback websites offer browser extensions that will alert you whenever you visit a website that can earn you some cashback.
This is a great way to get alerted for discounts and sales on the websites you landed on from your normal browsing. Most of the time all you need to do is click "activate" and you're good to go! It really feels like FREE MONEY when they notify you about something you were about to buy anyway.
What are the benefits?
Obviously, the cash! 🙂 Earning cashback for your normal purchases is pretty awesome all by itself. If you can take full advantage of everything offered, rewards from a cashback website can stack up pretty quickly. Use it to help pay off some bills, or save up for a big purchase to treat yourself!
Not only can you MAKE money, but you can SAVE good money too. A cashback site like Backify is always there to help you find the best deals & discounts. Need to buy some new shoes? These companies will let you know of any exclusive deals they're offering, which retailers currently have shoes on sale, and where you can earn the most cash back.
The browser plug-ins that alert you of all cashback opportunities are absolutely fantastic. You can be browsing the internet like normal and land on a retail store you like. The plug-in will notify you of all the deals available and how much cashback you'll get. While doing some hopeful window shopping you may learn that you can afford to make that purchase after seeing the money you'd save!
Another nice benefit from cashback sites is earning referral bonuses. Many of these companies will give you an extra reward for inviting friends to sign up. Just copy/paste your referral code to your friends and family and you could all be racking up the savings in no time.
Why use a Cashback Site?
The cool thing is they don't have any requirements most of the time. If you are paying for an account on a cashback site, then you may feel you need to do more shopping to make it worthwhile. But most of them are free and there for you only when you need them. No need to do any extra shopping, nor buy things you weren't buying anyway. Your account is just always waiting to reward you for the things you need.
Signup bonuses are a great reason to use a cashback site. You might be able to earn a nice bonus for your first purchase using one of these platforms. Signing up should only take a minute or two, but may be worth a pretty penny!
To be honest, there isn't much of a reason to NOT have a cashback account. They make it incredibly easy to save money in a variety of ways. Shop smart!
How Easy is it to Sign Up?
Sign up is really quick! Create an account, make a purchase, and see a pending reward in your account all in just a few minutes. It may depend on which cashback site you've chosen, but the vast majority make signing up very simple. You likely will just need to enter your email address, a password, and maybe pick a username. Just like that, you're ready to earn.
How do I Withdraw my Earnings?
This is where it's smart to compare various sites with one another. Make sure you pay attention to the payout periods & conditions.
Payout Time Frame
Different sites have different time frames for when you'll get paid. A window of about 30-90 days for the actual cash to land in your account is not uncommon. But Backify will show your pending amounts almost immediately following a purchase.
Payout Threshold
Something else to keep an eye out for is the minimum amount available to withdraw. It's possible you need to accumulate a set amount of money before you can redeem/cashout. This will vary from site-to-site as well.
It may also depend on a period of time. Some sites will only allow withdrawals once per week, month, quarter, etc.
Payout Method
There are many different options for how you will be paid. So you need to make sure you know HOW each cashback site will allow you to redeem your rewards. While many have the option to simply send cash money to your bank account, some sites only offer less direct payout methods. For example, you could redeem the cash in the form of gift cards, vouchers, PayPal credit, or even old school physical checks mailed to your house.
Backify will soon provide the option to cashout in cryptocurrency! Traditional fiat currency is your only option most of the time, but Backify will let you choose which kind of crypto you want to be paid.
We hope you have a better understanding of cashback sites after reading this article. They're wonderful tools for bargain hunters and a great way to save money!