Back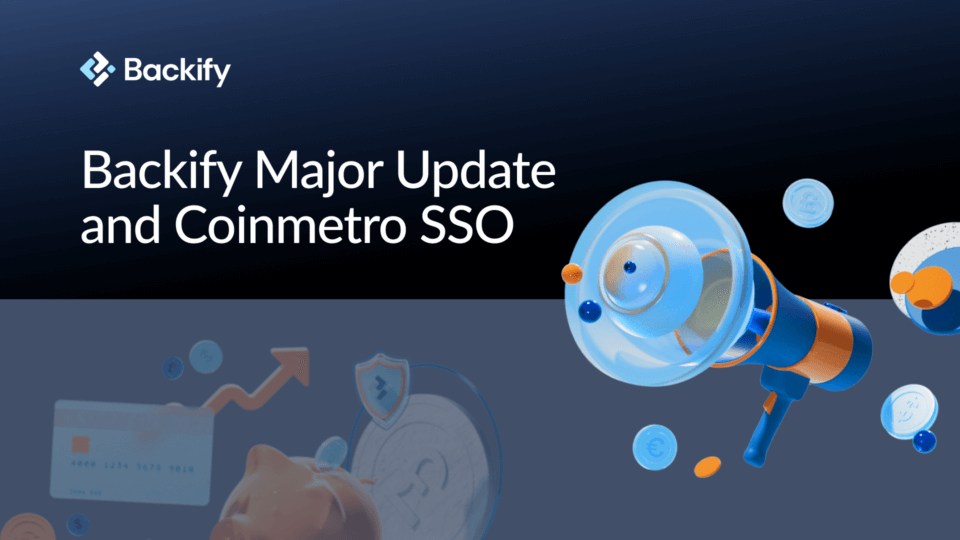 Backify Major Update and Coinmetro SSO
With spring in full swing, it's time to update you on everything we have reinvigorated during the start of Q2, and what is in our pipeline.
For those who used Backify.com in the past few days, you will have noticed your shopping experience was even smoother as we deployed a huge update to the platform. Over 100 fixes, new features and improvements have been delivered!
Support for Our Growing Partner!
Backify have added support for Coinmetro OAuth 2.0, a single sign-on (SSO) channel which allows Coinmetro clients to gain fast and secure access to Backify! It is a widely supported standard for third-party authentication services.
We have also added support for Google, Facebook and even PayPal SSO. This allows for a more seamless signup process and quicker connection between Backify and our cash out service providers.
For those who prefer to signup with their email address, it is still possible and we have made changes there too. Making it as simple as possible. You no longer have to verify your email. You can now you can start shopping immediately after signup!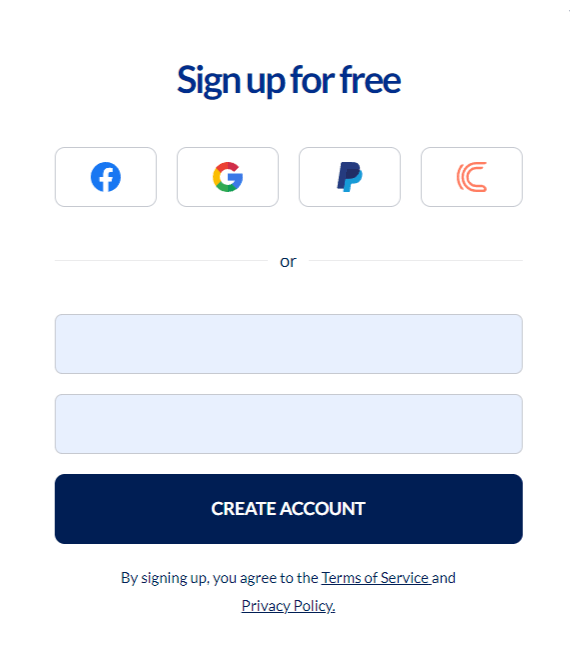 Additional Updates to the Backify Platform
There is now a robust redirect and URL system in place which has been written 100% from scratch so we know it's perfect. This means that when you click to "activate cashback" it will redirect you to the store quickly and efficiently. Overall you will find it is completely stable and even faster. It also indicates when you are browsing in the wrong region and redirects you to the correct version of the site. As we have 3 regions and 4,000+ stores this is very important. However, you can now also manually override this. We have added a dropdown to toggle between regions on any page without getting taken back to the homepage.
We have introduced a shortcut URL for Backify's browser extension which will direct you to the correct link depending on your browser. For instance, If you click the link in a Chrome browser, you will be taken to the Chrome store. If you click it in Edge you will be taken to the Edge store. Simple.
Plus more…
Some new aesthetically pleasing hero background images and visuals!
New cookie bar for privacy policy to further our transparency and build trust with users.
Header navigation fixes for smoother page load
Improved search function to find your favorite stores with ease
New Stores in All Regions



Introducing a World First!
We are excited about our upcoming integration with Coinmetro. It will mean that you will have the option to cash out in your favorite digital assets. This is currently in the testing phase but will be ready to release within just a couple of weeks. Keep an eye out for more updates on this, launching soon!
Website Facelift & Rebranding
Our designers and developers have been all GO over the last months working on a rebranding that better fits our vision for Backify. We are excited to launch our new website which is scheduled to happen in May.
If you are not already part of our Telegram channel, make sure you join us there as we will be posting teasers during the next few weeks.
---
Related articles: Cashback websites: How do they work? • What is Backify? • Meet the Backify team • Backify equity sale
---
Last updated: April 20, 2022 by The Backify Team