Back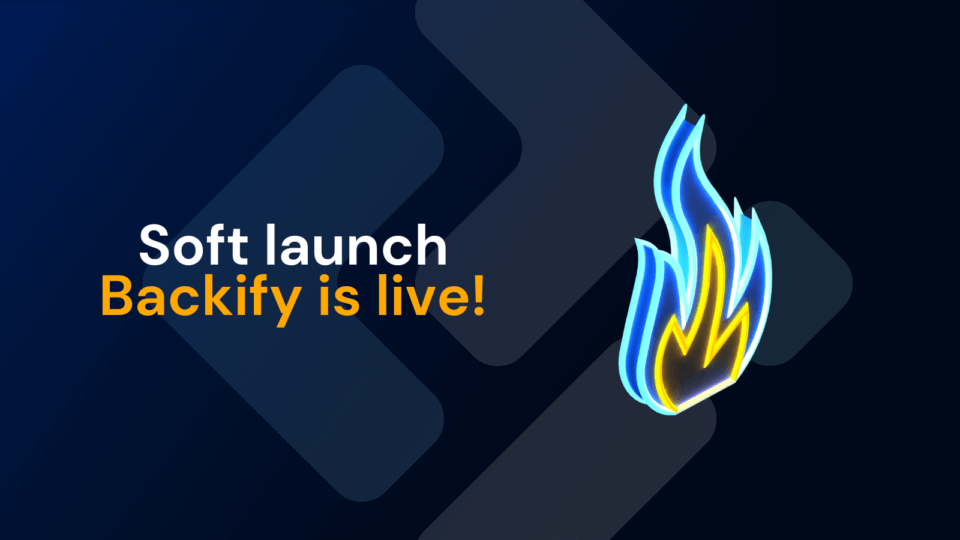 Backify Soft Launch
How Significant is the Soft Launch?
This is massive!
The Soft launch is the news you've all been waiting for. It's time to start earning cashback!
This means all those who have already signed up can now start shopping through Backify, earning cashback as you go. If you haven't got an account yet, what are you waiting for? Sign up now!
The team at Backify have been working relentlessly to push the soft launch into production during Q2. We missed it by just a couple of days but we produced an attractive platform that was beyond even our own expectations for this initial phase. There are many features now live on the backend which were not scheduled for months to come, including a lot of automation of admin tasks which increase speed, security and quality of our services.
What is Included in the Soft Launch?
Backify is now live for the general public to sign up and start earning cashback! All purchases will lead to cashback tracking and you can see any pending or earned cashback in your Backify account.
We have set up all transactional emails to ensure users are well informed about their purchases being tracked, or when a password reset is requested for example.
Our growing team is now adding hundreds of new stores each week! We are connected to over 1,100 stores across three regions.
We are also offering customer support via email with some limited live chat coverage to assist new and existing users.

Q3 Roadmap Inbound
We are making some final edits to ensure everything is included. It will be released in the following days. Our intention is to ensure that all users/shareholders and employees are perfectly up to date with the company's progress.
Backify is here to shake up an industry, and we want everyone to be onboard for the journey. It will be one hell of a ride!
Leaving us Feedback
We are aware that some items still need to be fine polished but the core functionality is now there! We are striving to be the best in our field and your feedback will help us to reach our goals even faster. If you see anything that seems out of place or doesn't work quite how you expect, please drop us a line so we can smooth things out.
Feel free to join our feedback and bugs channel on Telegram or reach leave your feedback through email.
---
Related articles: Cashback websites: How do they work? • What is Backify? • Meet the Backify team • Backify equity sale
---
Last updated: July 18, 2021 by The Backify Team