Back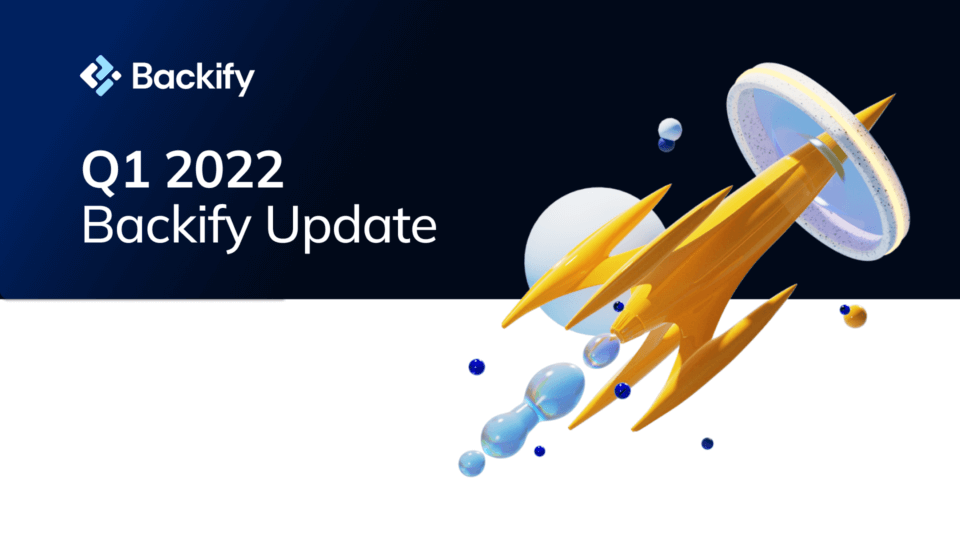 Backify Update – Q1 2022
2022 is off to a flying start. With the combination of fluent communication, forward planning and lots of hard work from the Backify team. We are buzzing and confident that our year will continue with the same momentum.
Backify Growth
We have been working to engineer solid strategic partnerships with different organizations. Focusing on relationships that will be beneficial to both the company and our users.
The initial capital raise has pushed the company into orbit, moving everything in the right direction. Our monthly passive income covers all operational costs with funds in excess of €1mil in treasury. In 2022 we are working to ensure we are in a position to raise additional capital at an increased valuation to further accelerate our growth. This would be mainly to cover marketing costs and scaled-up operations.
In addition to this, we are exploring grant programs. We envisage that doing will help us gain exposure with strategic partners and secure additional funding. Which will enable us to look at platform development.
With the work pile growing it is time for our team to do the same, aiming to grow our team in the near future.
Product
The way we see it is that the more cashout options we can provide our users, the more convenient it is for them. Our exclusive integration with Coinmetro is imminent. Introducing crypto cashouts means our users will be able to spend, earn and save.
Our team is constantly adding bigger and better stores that are in popular demand. Building great relationships with our partners as they go. Our focus is currently on quality and value. We are looking for bigger brands and higher cashback rates across the board.
We are in the process of revamping our brand identity. This includes an updated website, emails and plugin which you will see roll out during the coming weeks. The update has already proven to help us attract some business development and interest from potential investors.
Marketing
Our core Marketing team has been working closely with an agency to form a long-term strategy and is close to finalizing these plans. We have a great budget for scaling up Marketing activities in 2022. Over the last months, we have been running some small paid ad campaigns to test different strategies and approaches.
We will be ramping up the quantity of social media communication and blog posts. Keeping our users updated with current promotions and offers from different stores. While looking at old posts and refining our SEO to ensure we maximize organic traffic long-term.
Backify is Hiring!
The Marketing Department is looking for:
A Paid Ad Specialist,
A Copywriter
A Social Media Manager
The Affiliate Partnership Team is looking for:
An Affiliate Partnership Specialist.
If you are interested in working for Backify or know any suitable candidates, get in touch [email protected]
We look forward to a bright future with you all on board ❤️
---
Related articles: Cashback websites: How do they work? • What is Backify? • Meet the Backify team • Backify equity sale
---
Last updated: March 18, 2022 by The Backify Team