Back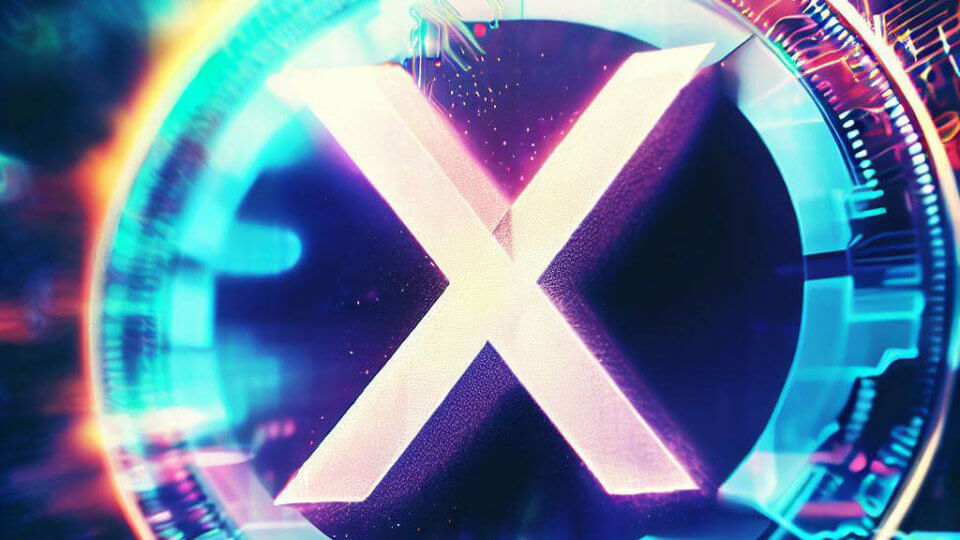 Best Crypto X [Twitter] Accounts to Follow in 2023
In the fast-paced world of cryptocurrency, staying informed is key to success. That's why Backify's CEO, Oliver Goble, has taken the time to curate an essential list of crypto Twitter accounts to follow in 2023. Drawing from his vast experience in the crypto domain, Oliver has handpicked the top-tier crypto influencers who will keep you ahead of the curve:
1. @elonmusk
2. @VitalikButerin
3. @DreadBong0
4. @cz_binance
5. @coinesper
6. @jespow
7. @whale_alert
8. @Cointelegraph
9. @APompliano
10. @CathieDWood
+ our community picks
From budding enthusiasts to seasoned investors, everyone can benefit from these insights. Dive into and navigate the crypto waves with confidence!
"Although there are some bad things in the world, remember that there are many good things too"

— Elon Musk (@elonmusk) August 18, 2023
About @elonmusk:
Active for 14 years | over 150M followers | 30K+ posts
Meet the tech tycoon and ultimate trendsetter! Whether he's launching rockets or boosting crypto, Musk's the guy who has his fingers on the pulse of innovation. The CEO of Tesla and SpaceX, Musk isn't just a tech genius; he's a crypto enthusiast whose tweets can shake up the market in seconds.
Why to follow:
Because when Musk tweets about DOGE, the world listens – and laughs! From buying BTC with Tesla to meme-ing Dogecoin to the moon, Musk's Twitter is where crypto meets charisma. He's not just about investing; he's about engaging. Spearheading adoption, sharing insights, and even dropping memes that send the crypto world into a frenzy. Follow if you want to be in the loop of what's next, what's new, and what's downright cool in the crypto universe.
---
"Last year @CryptoRelief_ led by @sandeepnailwal allocated $100m to Covid research projects I wanted to fund

Sandeep and I discussed and jointly concluded these and other projects are high-impact and need follow through grants. Hence we decided to put $100m more to these projects"

— vitalik.eth (@VitalikButerin) June 8, 2023
About @VitalikButerin:
Active for 12 years | over 4.9M followers | 19K+ posts
The wizard behind Ethereum and the maestro of the smart contract revolution! Vitalik isn't just some random crypto influencer; he's the Founder of ethereum.org, which means he's the brain behind the blockchain that's powering DeFi, NFTs, and so much more. Why does it matter? Because Ethereum has become the backbone of the crypto world, and it's Vitalik's vision that's driving it. If crypto's a game, Vitalik's a star player, and Ethereum is his MVP.
Why to follow:
Want to know where crypto's headed? Check out @VitalikButerin. He's not just tweeting; he's teaching, sharing deep dives into Ethereum, and schooling us on the biggest challenges in crypto. Think gas fees are too high? So does Vitalik, and he's got ideas. Worried about scalability? Vitalik's on it. Whether it's breaking down complex concepts or sharing hot takes on the latest industry trends, following @VitalikButerin is like getting a front-row seat to the future of blockchain. Dive into his feed and discover insights you won't find anywhere else, straight from the mind that's reshaping the crypto landscape. Don't just watch the crypto world evolve; understand it with Vitalik.
---
"Close below $182.. and its nothing but air for $BNB until $40

The implications of that chart are terrifying $BNB #binance pic.twitter.com/KrWhSLpg0T"

— DREAD BONGO (@DreadBong0) August 22, 2023
About @DreadBong0:
Active for 4 years | over 88K followers | 26K+ posts
Dread Bongo, known as @DreadBong0 on Twitter, is a crypto trader from the UK who's as talented with words and visuals as he is with investment strategies. He posts amazing visual and written content, standing out as a content creator who truly knows his stuff. An open book on crypto investment, his insights come from a journey filled with ups, downs, wins, and losses.
Why to follow:
Follow @DreadBong0 if you're hungry for the real talk of crypto. His feed is about raw, honest insights and the hustle to find the next big thing. Whether he's dissecting his investment decisions, exploring projects he's super excited about like $DMTR, or sharing the journey of turning profits into property, Dread Bong0 is both educational and entertaining. Fancy a look at under-the-radar "Gems"? Or how about a dose of reality on how investments can go sideways? Maybe you're up for some passive income strategies to complement your crypto gains? Whatever your crypto flavor, @DreadBong0 serves it with flair and wisdom.
---
"Here we go again. 😂

Seen this before? pic.twitter.com/BGQPTsCjqu"

— CZ 🔶 Binance (@cz_binance) August 19, 2023
About @cz_binance:
Active for 6 years | over 8.6M followers | 8K+ posts
The author of the @cz_binance Twitter account is Changpeng Zhao (CZ). Originally a developer with a deep understanding of blockchain technology, he started his career as a software engineer at Bloomberg, and then he co-founded the cryptocurrency exchange OKCoin. He founded Binance in 2017, turning it into one of the largest exchanges globally, boasting over 150 million users. the mastermind CEO of Binance, a man who transformed the world of crypto trading. Known as CZ,
In 2017, he founded Binance, which quickly became the largest cryptocurrency exchange in the world.
Why to follow:
Because with CZ, you're getting insights from the man who built a crypto empire from scratch. Binance's rise under his leadership is nothing short of legendary, and his Twitter feed offers a unique perspective on the industry. Regularly sharing educational content, product updates, and insights that fuel industry growth, CZ's tweets are a goldmine for anyone eager to understand and explore the crypto world. Stay connected to a visionary leader and tap into the wisdom that drives one of the most successful platforms in crypto history.
---
"With high gas fees and slow wait times on Ethereum, a dynamic layer-2 environment surrounding the chain has arisen@BitRockChain has stepped in as a novel and innovative Ethereum side-chain solution.

Here's the low-down on this layer 2 EVM-compatible blockchain.

A thread 🧵👇 pic.twitter.com/R5JFZFQGOg"

— Coinesper (@coinesper) August 21, 2023
About @coinesper:
Active for 2 years | over 20K followers | 17K+ posts
DeFi enthusiast, strategic advisor, and researcher, the author behind the @coinesper Twitter account is deeply involved in the decentralized finance landscape. With affiliations to projects like Threadoor, @coinesper has made their mark in the crypto community. They frequently provide insights into various crypto projects and are always on the lookout for exciting opportunities within the space, as evidenced by their posts on blockchain solutions, privacy ecosystems, cloud computing, gaming, and more.
Why to follow:
If you're interested in DeFi, altcoins, and the future of peer-to-peer transactions, @coinesper is a must-follow. Not only do they share valuable insights on the crypto landscape, but they also host giveaways for free crypto and collaborate on events with promising projects. Whether you're looking for investment tips (not financial advice), updates on Ethereum side-chain solutions, or the latest on privacy-focused projects, @coinesper offers a knowledgeable and engaging perspective. Keep an eye on their posts for potential gems and get an insider's view of the ever-changing world of decentralized finance.
---
6. Jesse Powell @jespow
".@KrakenFX coming in at #16 in @Newsweek's Global Most Loved Workplaces 2023. Proud of the team, what we've built over the past 12 years and how we've defended our culture and crypto ethos. Goes to show that standing up for the 99% is worth the effort.https://t.co/yDUPe1KpZF"

— Jesse Powell (@jespow) May 31, 2023
About @jespow:
Active for 14 years | over 186K followers | 4.9K+ posts
Jesse Powell, the entrepreneurial genius behind the @jespow Twitter handle and the founder of Kraken. In 12 remarkable years, Kraken has grown from trading just four cryptocurrencies to supporting over 220 assets on 67 blockchains – and over 700 markets. Why does that matter? Because he's been in the crypto trenches since the early days, shaping an industry where every move counts. Jesse's reputation isn't just about running an exchange; it's about being a visionary who's always one step ahead of the crypto curve.
Why to follow:
Craving for a fearless voice in the crypto realm? Jesse Powell is a relentless advocate for cryptocurrency's revolutionary potential. Often critical of the traditional financial system's inefficiencies, Jesse is a vocal champion of transparency, regulation, and security within the digital world. From the latest SEC rulings to bold opinions on the financial landscape, @jespow's tweets blend expertise with a daring edge. Whether you admire his bold views or want to delve into the legalities shaping crypto's future, following @jespow is like grabbing a front-row seat to the crypto revolution. Navigate the wild west of digital assets with insight, passion, and a touch of controversy.
---
"🚨 🚨 18,000 #ETH (29,440,957 USD) transferred from #OKEx to unknown wallethttps://t.co/f8aIRVVfOp"

— Whale Alert (@whale_alert) August 23, 2023
About @whale_alert:
Active for 4 years | over 2.2M followers | 75K+ posts
Founded in the Netherlands in 2018, Whale Alert is the brainchild of two brothers with a shared passion for blockchain's future. They've dedicated themselves to providing trust and transparency in the blockchain sphere through their independent blockchain analysis. The @whale_alert Twitter account stands as a testament to their commitment to demystifying the movements of crypto's largest players, known as "whales," and elevating the level of understanding within the crypto community.
Why to follow:
For years, Whale Alert has been the go-to source for real-time notifications on significant crypto transactions. Be it BTC, ETH, or any other major crypto asset, Whale Alert provides crucial insights by showing when these digital behemoths make their move to wallets or exchanges. This data isn't just fascinating; it's vital for traders looking to gauge market sentiment or anticipate potential large sell-offs. Whether you're an investor, trader, or crypto enthusiast, @whale_alert offers you a unique window into the hidden currents of the crypto ocean.
---
"Crypto Banter host Ran Neuner reveals why he hate follows @coryklippsten and @adamscochran… but admits to grudging respect for @zachxbt.

— Cointelegraph (@Cointelegraph) August 23, 2023
About @Cointelegraph:
Active for 9 years | over 1.9M followers | 128K+ posts
Cointelegraph, founded in 2013, is a premier digital media resource specializing in blockchain technology, crypto assets, and emerging fintech trends. With a global management team and staff stationed in over 30 countries, including industry experts with backgrounds in reputable publications like The Economist, TNW, The Motley Fool, and Forbes, Cointelegraph delivers unbiased news, in-depth analysis, and insights. Their passion for unbiased reporting and commitment to informing and educating readers on the digital revolution's intricacies and advantages have cemented their position as a leading authority in the field.
Why to follow:
If you want to stay ahead of the curve in the fast-paced world of blockchain and cryptocurrency, following @Cointelegraph is a must. With daily updates on the most accurate and up-to-date news, comprehensive price charts, insightful opinion pieces, and regular reports on digital currencies' social transformation, you'll have access to a wealth of information at your fingertips. From AI to quantum computing and the everyday adoption of blockchain technology, @Cointelegraph is your gateway to understanding the exponential growth of the decentralized world.
---
"3 of the 5 best acquisitions of all time were done by Google.

(H/t @agazdecki) pic.twitter.com/fTxqEYhQz3"

— Pomp 🌪 (@APompliano) August 20, 2023
About @APompliano:
Active for 12 years | over 1.6M followers | 70K+ posts
Anthony Pompliano, also known as @APompliano on Twitter, is a venture capitalist, hedge fund manager, and cryptocurrency investor. Pompliano's influence doesn't stop at investments; he's a vocal advocate for cryptocurrencies and a frequent guest on CNBC, Bloomberg, and other financial news outlets. Adding to his multifaceted persona, Pompliano hosts "The Pomp Podcast," where he engages in conversations with some of the most interesting people in business, finance, and Bitcoin. From billionaires to cultural icons, his podcast serves as a platform to educate and inspire, helping listeners to navigate the complex world of finance and get smarter every day.
Why to follow:
If you're looking to explore the intersection of technology, business, and human ingenuity, @APompliano's Twitter feed is a treasure trove of insights. Pomp keeps you informed about notable acquisitions, technological growth (like Starlink's satellite network), and often prompts engaging discussions on a wide range of topics. Whether he's marveling at the level of talent in a video clip or encouraging followers to share the best content they've consumed recently, his tweets are a blend of thought-provoking questions and observations. From the crypto space to the broader tech world and even reflections on human capabilities, following @APompliano is an engaging way to stay abreast of various subjects through the eyes of an industry expert.
---
"Episode 1 of the Bitcoin Brainstorm brings to life the profound impact that bitcoin is likely to have on humanity. By the end of it, truth be told, I had goosebumps. Thank you Rod @bitkite and Yassine for hitting a home run in your first at-bat! https://t.co/O5gBhlW0OZ"

— Cathie Wood (@CathieDWood) August 4, 2023
About @CathieDWood:
Active for 9 years | over 1.6M followers | 6K+ posts
Cathie Wood is the dynamic force behind the @CathieDWood Twitter account. She's the Founder, CEO, and CIO of ARK Invest, specializing in managing thematic portfolios for disruptive innovation. Her remarkable career has been marked by bold investments in cutting-edge technologies like crypto and AI, as well as her commitment to nurturing new ideas and empowering women. Her multifaceted identity and keen investment instincts have solidified her as a trailblazer in the ever-evolving world of finance.
Why to follow:
Tap into the mind of a financial genius who isn't afraid to play big and bold. Cathie's investment strategy, filled with insane predictions, successful bets, and a passion for highly innovative projects, sets her apart. By following her, you're gaining a front-row seat to insights that span from traditional markets to disruptive technologies. Want to understand the intersection of innovation, risk, and reward? Look no further than @CathieDWood, a name synonymous with the future of investing.
---
Our community picks
Crypto enthusiasts spoke up on Twitter, telling us who they're vibing with in the blockchain universe. Here are the heroes: @dak_flux (22K+ followers), @RealVision (360K+ followers), @CryptoHayes (390K+ followers), @WatcherGuru (2M+ followers).
We believe in empowering our users with knowledge, and these Twitter accounts handpicked by our CEO and our Twitter readers are the gateway to staying ahead in the world of cryptocurrency. Don't forget to follow Backify on Twitter for exclusive deals, cashback offers, and more crypto-related content. Dive into the digital revolution with us and make the most of your online shopping experience. Join us on Twitter today!
---
Related articles: Understanding cashback sites: How they work • What is Backify? • Strategic Partnership for crypto cashouts • Meet the Backify team
---
Last updated: August 30, 2023 by The Backify Team
Image is created with Image Creator from Microsoft Bing