Back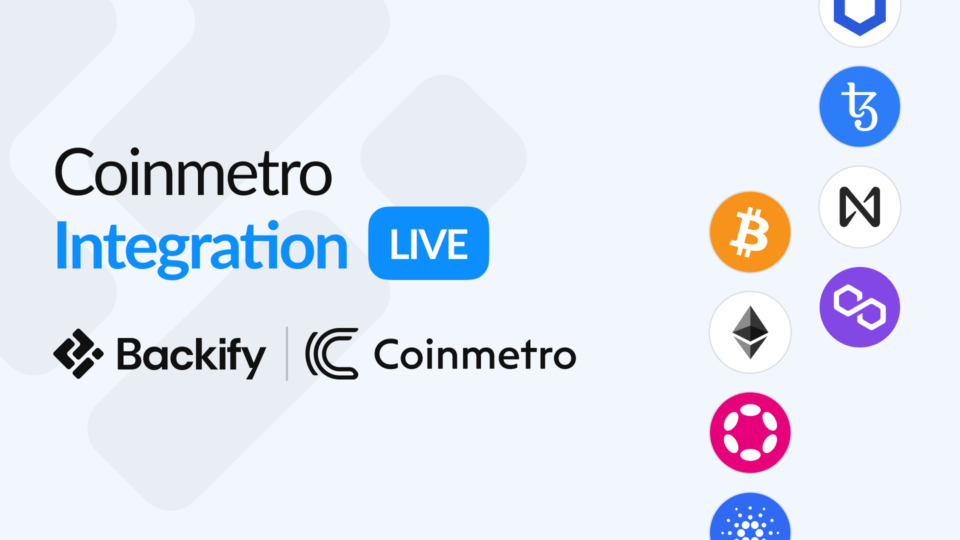 Strategic Partnership for Crypto Cashouts
Backify is the world's first cashback website to partner with a regulated and licensed crypto exchange and we are proud to announce that we now support withdrawals in a choice of 50+ cryptocurrencies.
What does this mean for Backify users?
There is a lot of excitement about our strategic partnership with Coinmetro because it truly separates Backify from the crowd! For those who already invest in or are interested in Bitcoin and other cryptocurrencies – this is for you! You can now cash out in your favorite Crypto!
Save money when you are booking for your next travel, buy clothing or anything online through our partner stores. Then convert your savings directly to crypto.
For those of you who wish to continue as usual, you will still be able to cash out with PayPal.
How is it a benefit?
We are creating a platform to offer our users the opportunity to become savvy in the digital currency world with zero risk to their own finances. And what better way to get to know the ropes than to use money that you never had – cashback. This service will allow everyone to build out a diverse portfolio of assets with no risk.
The crypto industry is witnessing a bear market or "crypto winter". Prices have crashed to new lows, and whilst many see this as a more high-risk time to invest… it is actually the best time to get involved. You will be able to pick up assets much cheaper than in the last 12 months, so there is more upward potential. Many are now setting up plans to buy frequently over the next couple of years, so they see the rewards during the next bull run. Simply converting cashback on a regular basis will give you simple access to this strategy too.
How will it work?
If you don't already have a Coinmetro account you can sign up on their website and grab $10 worth of crypto on us. Get ready for when you come to cashout. Your Coinmetro and Backify accounts will be connected at the point of cashout or if you use Coinmetro as a signup/login option.
Follow these simple steps to cashout:
Shop online through Backify as usual to earn cashback
Go to your dashboard and hit "Withdraw" via Coinmetro and select your approved transactions.
Choose the asset you want to receive your cashback in at Coinmetro
You can see the number of coins or tokens and the rate before you confirm the payout. Once you confirm, the crypto will instantly appear on your Coinmetro balance. After logging in you will be able to check your transaction there too.
What crypto assets are available?

There are 50+ supported assets and this list will only expand over time as Coinmetro list more crypto assets!
Why Coinmetro?
Coinmetro delivers a community-centric crypto ecosystem. It offers mobility between blockchain-based digital assets and traditional markets, combining the three major components of the digital economy: a cryptocurrency exchange, a trading platform, and easy access via a user-friendly mobile app.
They are not a crypto company! Coinmetro is a traditional financial institution that understands the complexities and benefits of blockchain and crypto. Working actively with regulators in a number of jurisdictions to further improve the industry's regulatory framework. Through a tokenized ecosystem, Coinmetro provides users with a friendly gateway. Allowing them to get involved in the crypto and wider DeFi space with an ease of access not yet seen in the industry.
---
Related articles: Cashback websites: How do they work? • What is Backify? • Meet the Backify team • Backify equity sale
---
Last updated: November 22, 2022 by The Backify Team