Back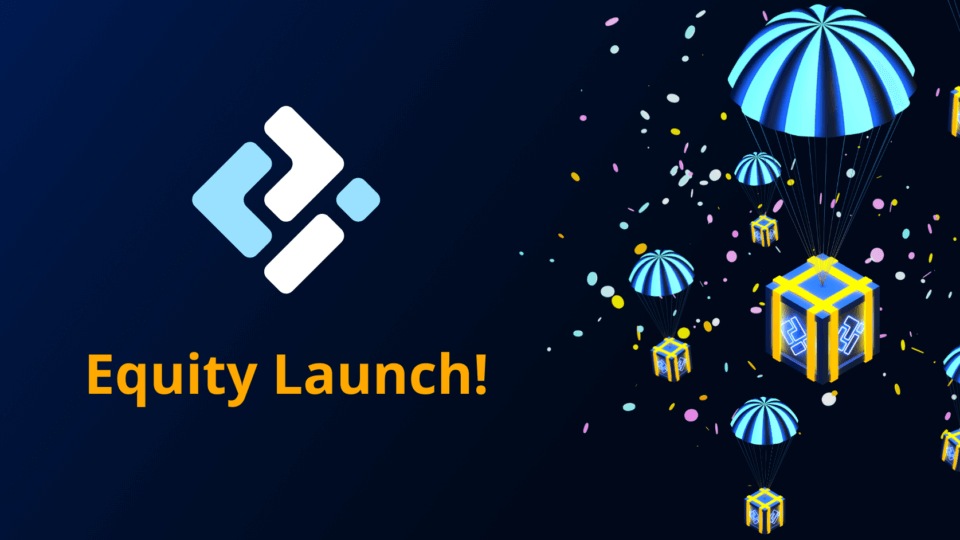 Backify Equity Launch
We are providing you with the opportunity to own a part of an exciting startup company with massive growth potential! Backify is raising money to help speed up the expansion of the strong foundation we've already built. We want you to join us as we turn the cashback market on its head!
What is Backify?
We are the next-generation cashback platform that is built for the digital world of the here and now. Our website, mobile app, and browser extension allow Backify users to earn cashback for their online purchases. Without hassle!
Backify will be THE WORLD'S FIRST cashback platform to offer cashback payments in a wide variety of cryptocurrency assets. As well as many fiat currencies!
The process is simple:
Shop online at your favorite stores.
Earn a percentage of your total purchase price in Cashback.
Get paid in fiat or crypto.
Withdraw to your bank or digital wallet.
Most of the cashback sites around the world are boring and outdated with a poor user experience. Backify has a very strong brand identity and are focusing entirely on you, the user. We provide you with a beautiful, easy-to-use platform. We pledge transparency and promise to provide robust 24/7 customer support. Everything we are designing at Backify is to give you a smooth user experience. Online shopping with Backify is easy and fun… and you get paid for doing it, in a currency of your choice!
It's all right there in the name: Backify has your back!
Why Are We Raising Money?
We plan to use the capital we raise to accelerate our rise to the top of the cashback industry and reach our goal of becoming the top Cashback platform in the world! We have big goals and a clear vision of how to make that happen. This funding round will allow us to deploy an aggressive marketing strategy to grow our existing user base. Backify will attack the market with fresh, creative ideas that match our strong brand identity.
Expansion into more countries around the world is going to be key in reaching our growth goals. The funding allows us to broaden our reach and will help us connect with more retail stores, including smaller local businesses. Backify will be a global company and provide payouts in as many local currencies as possible.
We already have a talented core team at Backify but with additional funding, we have the ability to bring in even more talent, from support specialists to the marketing department.
Why Should I Invest?
Backify is on the ground floor of a long, exciting journey right now. The foundation has been built, all essential infrastructure is ready to go, and the plans for the future are all laid out. There are users already registered at Backify and growth projections are looking really healthy. Backify keeps everything simple and puts the user experience first. We have no real overhead because we don't have expensive offices or pay for third-party services. We've kept costs low in order to focus on marketing and customer service at this stage and we intend to do so in the future.
When you invest your hard-earned money in our company, we will make sure that money is working even harder!
How Do I Invest?
Our strategic partner CoinMetro makes the investment process simple for anyone to take part in this funding round. They are handling the entire process on their platform. You can join the family with a few simple clicks!
With the target of 500,000 euros, Backify equity launch is offering up a total stake in the company of 5% at a 10 million euro valuation. There are almost no barriers to join with a minimum investment of just 10 euro!
If you haven't already, create an account on CoinMetro, then find Backify on the securities platform. Simply click BUY, enter the amount you'd like to invest, and you're done! The investment calculator will show you how much equity in Backify your investment is worth.
This will give you access to digitized equity that will be held on the CoinMetro securities platform. You can buy or sell this token at any time on a liquid secondary market which will be available soon after the sale begins. You can even buy MORE Backify equity there!
Why CoinMetro?
We've chosen to do this funding round with CoinMetro as our strategic partner because it is a highly regulated, and trusted European cryptocurrency exchange. Coinmetro already has a lot of experience in making this a simple process whilst also opening up this investment opportunity to a large number of people. While many great investment opportunities like this normally are only available to those with enormous amounts of capital, and the right connections, Backify chose to include regular Joe's & Joann's!
CoinMetro was also the obvious choice because Backify will be targeting the cryptocurrency community. As we add the ability for users to earn their favorite crypto assets, Backify will become very attractive to CoinMetro users. This connection will bring us an existing user base who is excited to add to their portfolios.
This is the beginning of a long, exciting journey! Backify has all the tools to become an industry leader and we want you to join us!
---
Related articles: Cashback websites: How do they work? • What is Backify? • Meet the Backify team • Backify equity sale
---
Last updated: March 30, 2021 by The Backify Team