Back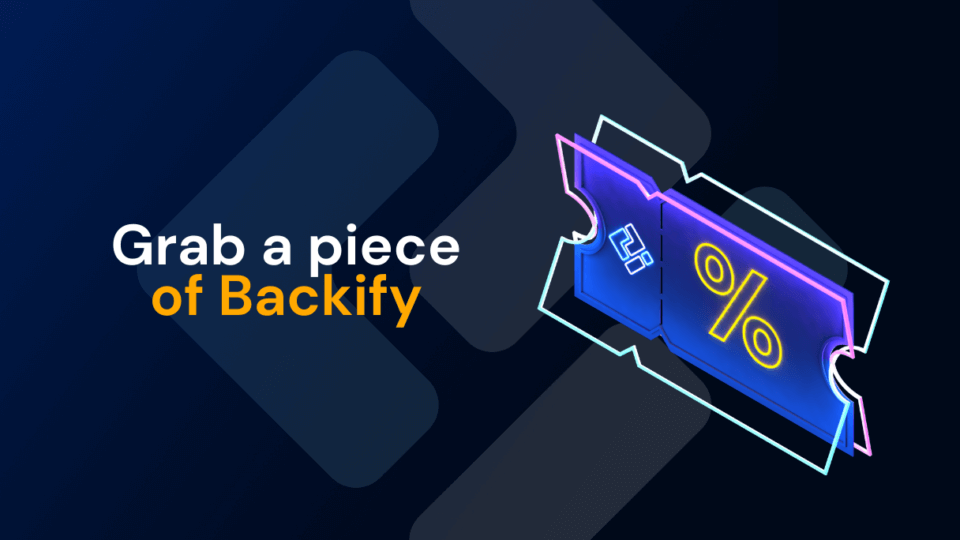 How-to Guide: Buying Backify Equity
Becoming a Backify shareholder! 
We would love you to become a part of the Backify team and have your own piece of the company! The good news is, you can become a real shareholder! With real Backify equity! This is amazing… but how? 
We will explain how to buy shares in this guide, and how to sell them so you know for later if you wish to get back out of the market. 
READ: Cashback Sites Explained
Where Can I Buy Backify Equity Shares?
You will need to have a registered and verified account at Ignium.
If you are an existing CoinMetro client who has purchased securities using Ignium via the CoinMetro platform, you will already have an account with that email address. If you get an error message that your email is already in use, just go to Login and press "Forgot password?" and follow the instructions. 
What is Ignium? 
Ignium is a trusted secondary market which connects SMEs (small/medium enterprises) with investors, with ease of access and affordability at the forefront of what they do. They offer an easy to use marketplace to buy and sell securities such as equity, bonds and other debt instruments. 
In this case you would be able to very simply invest in Backify by buying shares, then you can also sell on the same platform later. 
Backify Equity: Benefits of Ignium
Settlement free of counterparty risk
Ability to negotiate transactions with buyers and sellers
Easy access to capital markets, ie buying shares and bonds 
Funding your Ignium Account
At this point you are able to deposit and withdraw EUR via SWIFT and SEPA. 
To fund your account press Deposit EUR***

Select your payment method depending on your location and preference.

You will receive on screen instructions to make the SEPA or SWIFT payment from your bank account to
Ignium.
***Ignium is unable to accept deposits from third-party bank accounts. You must also ensure that you include any reference with your payment so funds can be allocated to you accordingly.
SEPA – Your funds should be in your Ignium account within 1 business days.
SWIFT – Your funds should be in your Ignium account within 1 – 2 business days.
Buying & Selling Backify Equity Shares!
This is made straightforward with a clean and simple user interface. 
Start by selecting "Equities > Buy/Sell" in the navigation bar. 

You'll then be taken to the below view: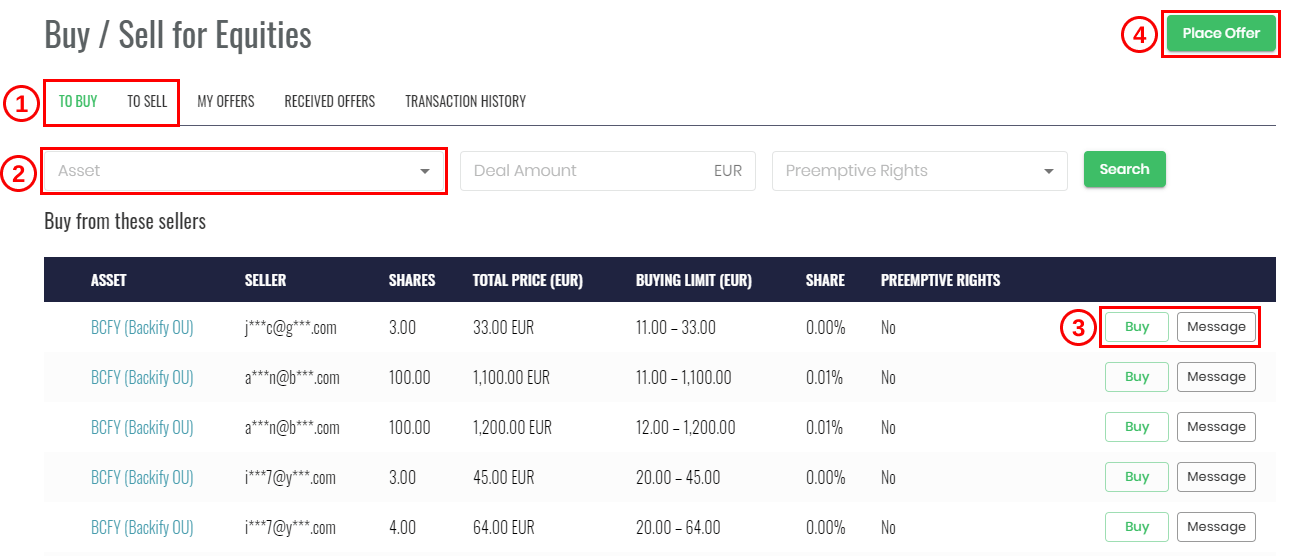 Switch between buying and selling here.
Filter to see BCFY only which are Backify OU shares.
Here you see the table of all buy or sell orders available to interact with. You can message the counterparty or go straight ahead and complete the purchase.
You also have the ability to place a new offer to buy or sell shares. You will be presented with a simple form
to fill out with the number of shares you wish to buy, how much you wish to buy. 
Below is an example of the popup when you press the "BUY" button. You will see the number of shares and prices being offered in the post.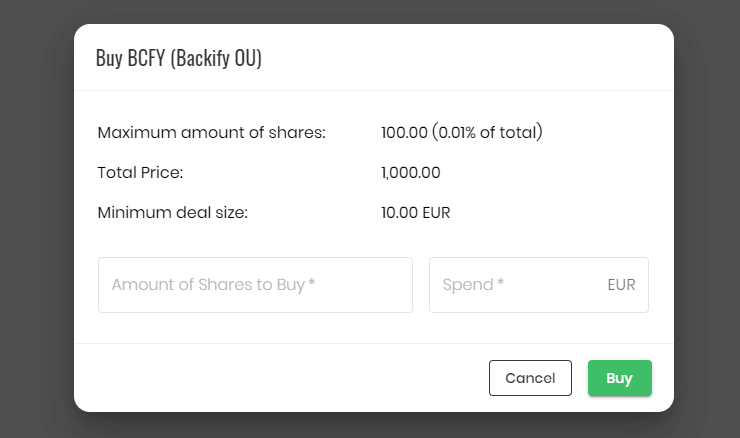 Things to Remember When Buying Shares
The original valuation for Backify was €10,000,000 and there are currently 1,000,000 shares of Backify equity. Therefore, they were issued at €10 each. 
Please be careful when confirming orders to ensure you are not selling shares too low, or buying well above market price. If in doubt, please do reach out to Igniums Support team by email or the live chat during office hours. You can also join the Backify Telegram to chat with our community. 
Ownership provides equity rights including access to dividend payments & revenue sharing. As the value of the Backify grows, so does the value of your shares. As an equity holder in Backify we may pay dividends depending on the profitability of the company. Make a profit on the increase of the price.
Disclaimer: This is not investment advice. Investing in any kind of asset is risky and may result in the loss of some or all of your capital. Never invest more than you can afford to lose.
---
Related articles: Cashback websites: How do they work? • What is Backify? • Meet the Backify team • Backify equity sale
---
Last updated: April 26, 2021 by The Backify Team