Back
Choosing the Best Garden Furniture for Your Outside Space
With summer in full swing and lots of catching up to do on the social front, our beautiful gardens are a top priority. Many people are looking to spruce up their garden with the promise of entertainment, relaxation and satisfaction. But with so many garden furniture choices ranging from garden loungers, and garden sofas to BBQs, their question is where to start?!
When choosing your indoor furniture you simply look at what will fit your interior look and feel. While choosing for outside is not quite so simple. It is important to take into consideration the weather and how materials may react to it. Not all garden furniture you see on the market today is sustainable. The other thing most people look at is the comfort level you want while in your outside space.
There are many factors that you need to consider when choosing your garden furniture. Here are a few to consider:
The design of your garden and making sure it compliments it
Material that can sustain the climate
Where the garden furniture will be located and is there enough space for everything you want
What will you be doing in the garden and what sort of comfort level will it need?
You may find the idea of choosing garden furniture that best suits your garden overwhelming. It requires effort while taking several factors into account. Put those worries aside and take a look at the following to help you make the best choices for your outside space.
Choosing the quality of your garden furniture
Quality is up there with the most important things to consider.  Something to keep in mind is that you get what you pay for. Going for a cheaper product could mean that the materials used are substandard. They may be unable to withstand daily use and the weather, resulting in them breaking easily. Be mindful that if you go in this direction you will be spending out regularly to replace it. This works if you like to change up your furniture style often. However, if you are looking for longevity, then opting for better-quality garden furniture is wise. Unless of course, you find a sale.
Depending on where you are in the world will determine what sort of materials you should look at. The weather plays a huge role in the possible deterioration of your garden furniture.
For example:
Metal – Makes for a sturdy, versatile and weather-resistant piece of furniture. The only downside is that in the summer it will get hot and in the winter it will get cold… So you will need some comfy cushions to complement it.
Wood – is great to keep that earthy theme to your garden. It is highly durable and adaptable to make different types of garden furniture. The only thing with wood is that it requires ongoing maintenance in order to keep it in good shape.
Plastic – is a popular choice because it is inexpensive, weatherproof and easy to maintain. Plastic garden products are more lightweight than other materials.  Don't forget to weigh them down to prevent them from being blown over. The last thing you want is for them to be carried away by the wind. They should also be stored sensibly out of the sun to prevent them from going brittle.
Rattan – has become all the rage over the last few years and for many good reasons. It looks stylish yet elegant and can make your garden pop. Better still it is by far the most resilient to all types of weather including the sun!
Wicker – helps to produce a rustic look in your garden. It can be weaved into pretty much anything making for a comfortable garden lounger or table. It is also pretty much unaffected by the weather.
Make sure your furniture is a good fit
When purchasing new garden furniture you need to think about the shape and size of your garden. Buying the wrong pieces could end up with your garden feeling cramped and cluttered. Which, in turn, is detrimental to the ambiance of the space. You need to make sure the furniture compliments your garden and that there is still plenty of room for you to walk around comfortably.
A great way to start is by drawing a layout of how you would like it to look. There are plenty of different apps which can help you do this:
This way you know exactly which items fit and which don't before buying anything.
Comfort isn't underrated
When you look for furniture inside your house, such as a bed or a sofa, one of the main considerations is comfort. So why should it be any different for your outside furniture? Firstly you need to evaluate what the main use of your garden will be.
On average how long will you spend in the garden at one time?
Will you entertain guests? If so, how many? Will you eat with them? Do you need to look at outdoor dining tables?
Do you want to relax? Maybe lay down and read a book or listen to music?
These are just some of the questions to help you decide what sort of furniture you need to be looking at to maintain your ideal comfort level. Remember that cushions are great for adding that extra comfort as well as coziness.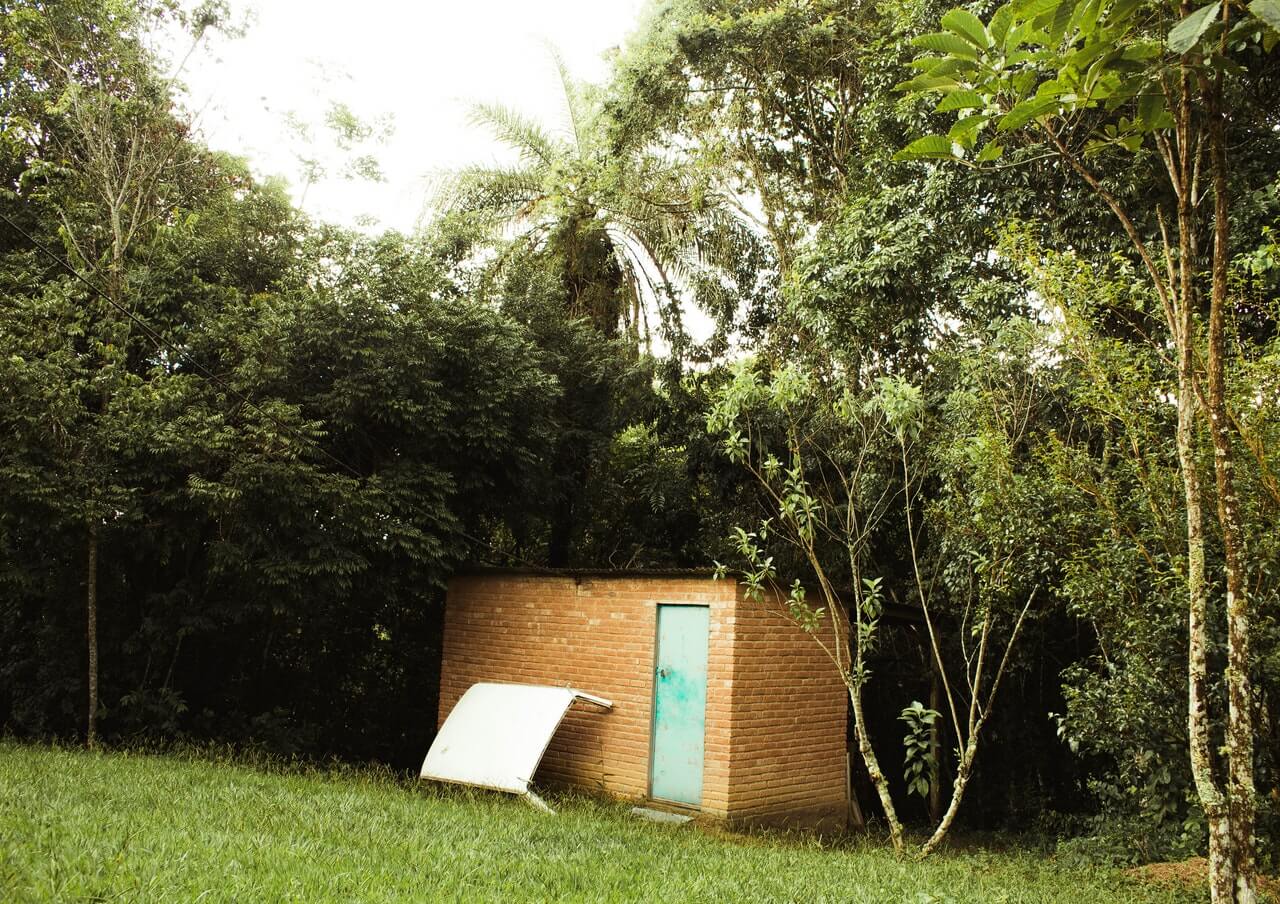 Do you have space to store your new Garden Furniture?
Depending on the material you choose, you may need to store your furniture away from the elements. Even with the hardier materials, it's recommended to protect them from the harsher weather in order to extend their life. A shed is a perfect solution! This is harder with a small garden design. If this is not possible make sure you have a good cover to use during the winter months.
Lastly, Remember…
When trying to work out how to start a garden, the perfect garden furniture should be functional, durable, low maintenance, value for money, and fit with your overall garden design. Remember that finding the right furniture is an investment so take your time to choose the furniture that is right for you!
---
Related articles: 5 tips for a small garden layout • Basic Feng Shui for your home • Interior design ideas • The significance of color in Feng Shui • Regular garden maintenance
---
Last updated: July 6, 2023 by The Backify Team