Back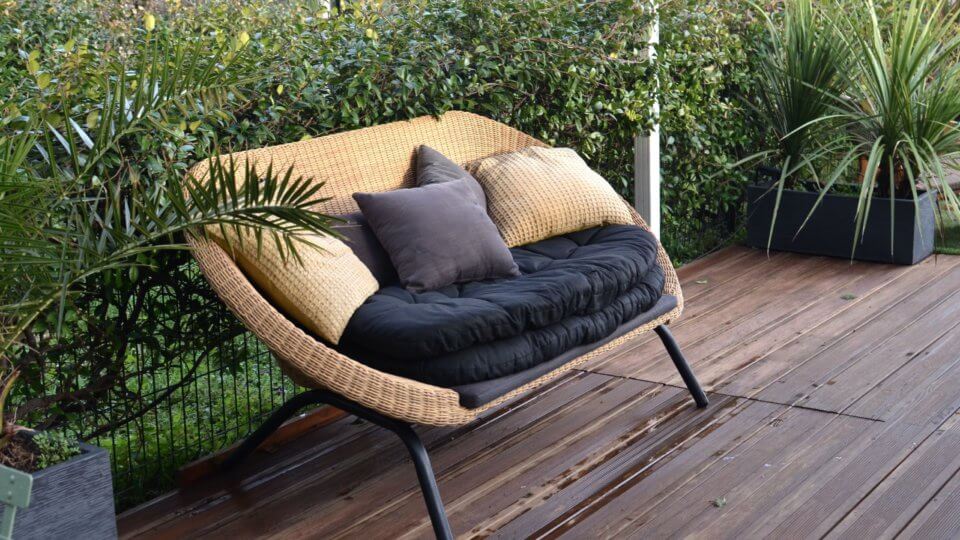 Garden Plan Ideas: 5 Tips for a Small Garden Layout
Ever heard the phrase "good things come in small packages"? Well, this can relate to practically anything including your garden. The benefits of a small or balcony garden are that there is less upkeep and they are easier to make into a cosy space. The size truly doesn't matter—it's how you use your space that counts. With a few simple tips, you can create your very own slice of paradise. For many of us, space comes at a premium, so here are some top tips to help you make the most out of a smaller outside space with some great garden plan ideas.
1. Create a vertical garden
When we think about garden ideas for home, most of us think of a nice lawn and flower beds, maybe a pond. But when we are working with a smaller space we need to get creative.  Using height is important, walls, a shed, the side of a fence—it's all game. After all, when we decorate the inside of our house, we hang curtains around the windows and pictures on the walls. Why not do the same when designing your garden.
Using climbing plants is a great way to add height and colour while softening the look of a brick wall. Another option could be to create a living wall using wooden pallets.  You can fill them with plants until the entire wall is hidden under lush foliage.
Depending on space, a tree is a great way to add not only privacy but another dimension to your garden. Decorating the branches of the tree with delicate fairy lights creates a great mood. The perfect space to unwind with or without friends during a warm summer evening.
Working vertically draws the eye upwards, making a smaller garden appear bigger.
2. Compartmentalise your garden
Your garden should be a space you can escape to—your cosy area where you can hide away from the world and chill. Create a garden plan layout. Think about dividing your garden up into different areas using things like trellises, an arch or living walls is important. By doing this, you will create the illusion of a larger space because you cannot see everything at first glance.  Be sure to decorate with different furniture and flowers to make it cosy. The other positive of doing this is it will make a great game of "hide and seek" for the kids.
Looking for some small patio garden ideas? Why not add a patio herb garden container?! This is something practical while adding exquisite aromas to your garden.
3. A garden full of shapes and textures
There are a few visual tricks you can use that will give the illusion of a bigger garden. The first is a garden path. If you are using block paving, avoid laying it squarely as this makes the space look smaller. By simply laying the paving slabs, corner to corner you can trick the eye into thinking the space is larger.
Think "Mediterranean" when choosing your paving, the colours you see in say Spain or Italy—go light, go bright! Adding textured paving will help to give a more natural yet contemporary feel.
4. Keep things bright
The colours you use in your garden can play a huge role in how you feel when in it. Whether it feels tranquil or powerful. Or if it feels cosy and welcoming or cramped and uninviting. This is something that needs some thought put into it. Using brightly coloured plants and furniture you can create a lighter and more spacious feeling.
Here are some things you could try depending on your space:
Try using yellows to bring to life those dark corners.
Generally bright vibrant colours such as red and orange make for a more intimate setting.
When trying to create depth and space, use cool colours such as whites and mauve.
Another way of bringing light to the garden is but adding a canvas or decorative mirror. If placed correctly, will help to distribute light around the garden.
Stuck on ideas for what to plant in a garden? Why not plan out a range of small flower garden designs before so that you can choose what you feel works best for you.
5. Garden plan ideas: furniture is important
Using the wrong furniture in a small garden can make it feel cluttered and take up much-valued space. Avoid using chunky furniture such as benches or loungers, instead, why not try something simple such as a bistro set. It is stylish yet compact perfect for enjoying a nice lunch or some evening cocktails.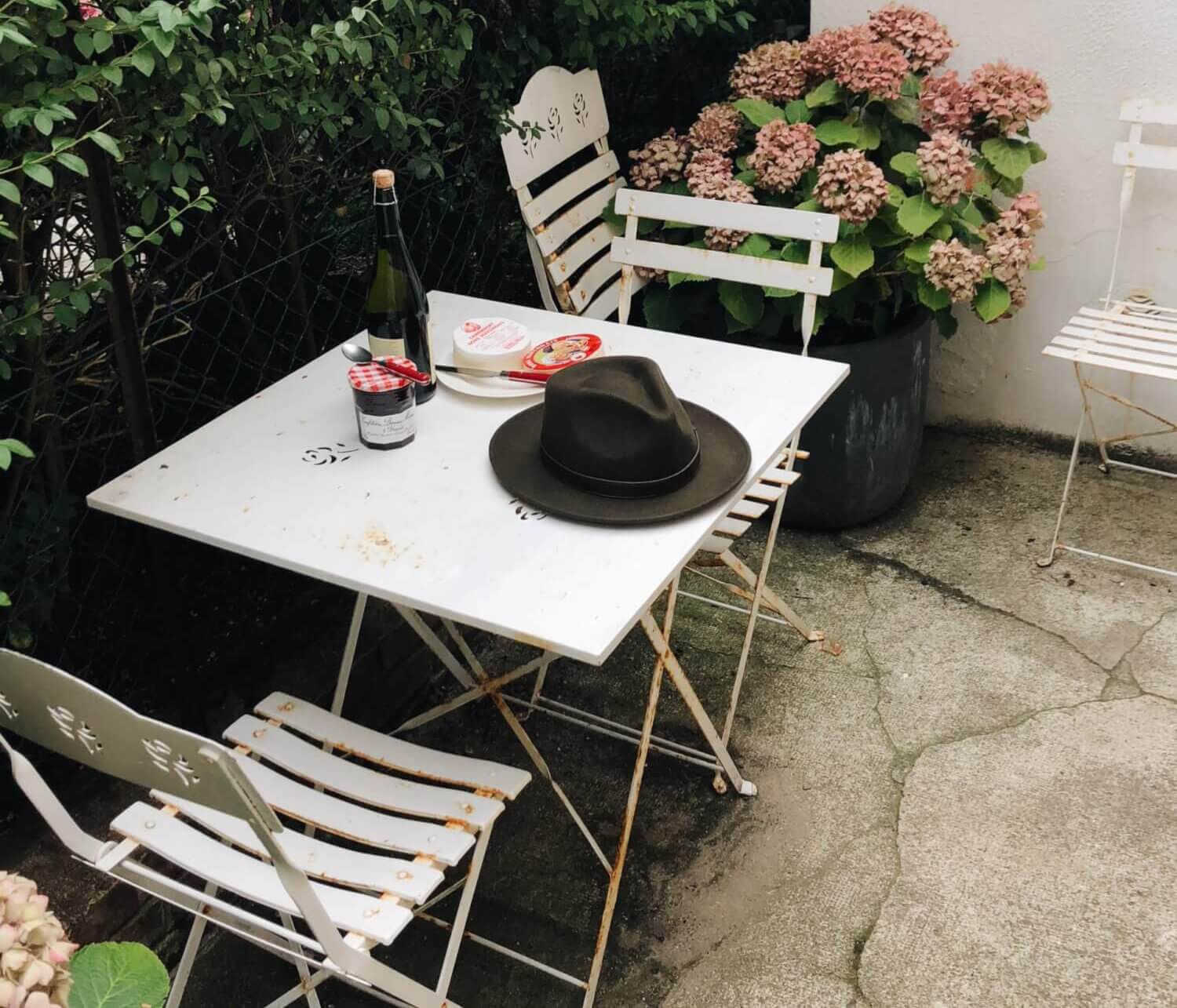 Think carefully about what you want and then what you need in your garden. What will you use your space for? Will you socialise there or is it a private space for you to escape to. This will all contribute to your decision on what is 100% necessary.
Time to enjoy your garden!
It is important to remember that however big or small your space is your need to make it your own. Hopefully, these small garden plan ideas will help you to create the beautiful garden you want. And a space that you can enjoy over the coming months!
Take a look at our garden section to see why you can earn cashback when you shop through Backify.
---
Related articles: Choosing the best garden furniture • Basic Feng Shui for your home • Interior design ideas • The significance of color in Feng Shui • Regular garden maintenance • How cashback websites really work
---
Last updated: July 6, 2023 by The Backify Team