Back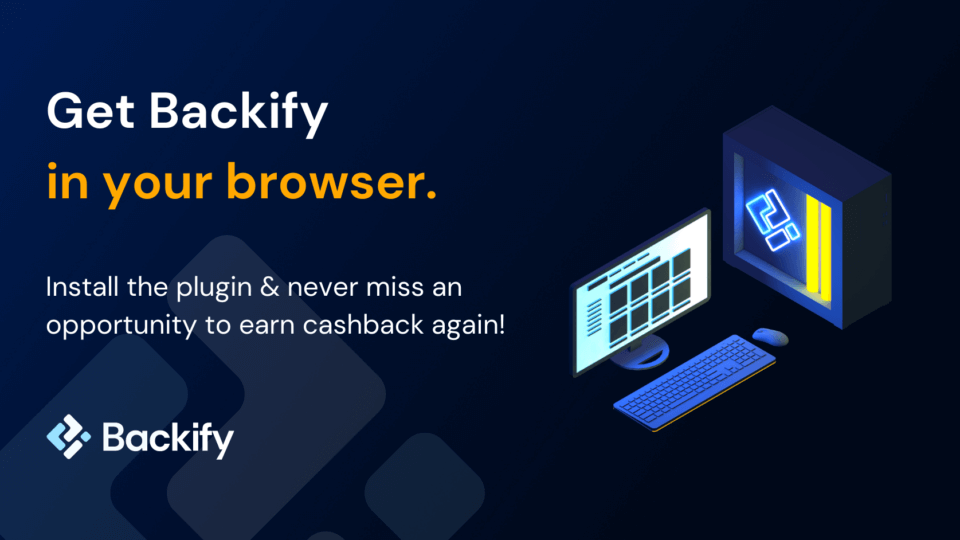 The Backify Plugin Has Arrived!
How Can You Benefit From the Backify Plugin?
You don't want to ever miss a chance to earn that sweet cashback, do you? Now you can always have Backify with you when you shop! Once you have the plugin (browser extension) installed, we'll notify you every time you're on a website with the opportunity to earn cashback rewards. You can go about your normal web activities with peace of mind, knowing that Backify will always have your back!
What is a plugin?
A browser plugin, or an extension, is a piece of software that acts as an add-on to a web browser, allowing for customization & even adding functionality. They can allow a website to display additional, and/or different content it was not originally designed to display. Plugins are extremely common and are built to enhance your browser with additional smart and powerful features.
They are often used to solve many problems across all industries, and commonly utilize notifications and alerts. One of the most popular internet browsers is Google Chrome, with nearly 70% market share. This is why we decided to first focus on creating a flawless plugin for the Chrome browser, dedicated to Chrome users so we can offer the best experience in the cashback game. In the near future we plan to release the plugin to all major browsers to reach a wider audience.
How to Install the Backify Plugin
Installing the Backify plugin is quick and easy. We'll have you cruising through your favorite online stores in no time!
You can simply install the Backify plugin from the official Chrome Web Store and press the "Add to Store" button to get started. In future for all new users they can easily access the link from our homepage and install it from there.

How do I use the Backify plugin?
So, you've got the plugin installed? Welcome to a new and improved world of online shopping! You can start dreaming about what you're going to buy with all your cashback! The Backify plugin will be standing by, ready to notify you of every opportunity to earn.
Just browse the web as you normally would, and when you land on a website offering cashback, a popup will appear in the upper right-hand corner of your browser. Simply click on the option to "Activate cashback" to activate the plugin.

The browser will refresh as a result, then you'll see the Backify plugin confirm that cashback has been activated, and your current shopping trip is being logged. This means you will earn cashback for a purchase made during that shopping trip.
Not only do we let you know when you land at a connected store, but we will also appear in Google search results, then you can access cashback with one-click from Google!

Unlike all other cashback plugins, we offer the possibility to freely customize which type of popups or features you want to have activated in the settings tab. We also conveniently display your available cashback balance, showcase popular stores and allow you to search for your favorite stores directly inside the plugin.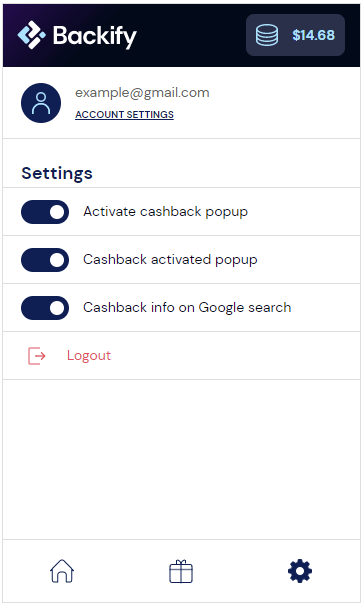 Install the plugin to your browser and never miss an opportunity to earn cashback again.
Our vision is becoming a reality here at Backify! The recent soft launch of the platform has been a success, and now we're excited to reach another milestone with the release of the browser extension.
Please join our community on Telegram or tag us on Twitter, Instagram, or Facebook with your questions, we love to help and welcome your feedback!