Back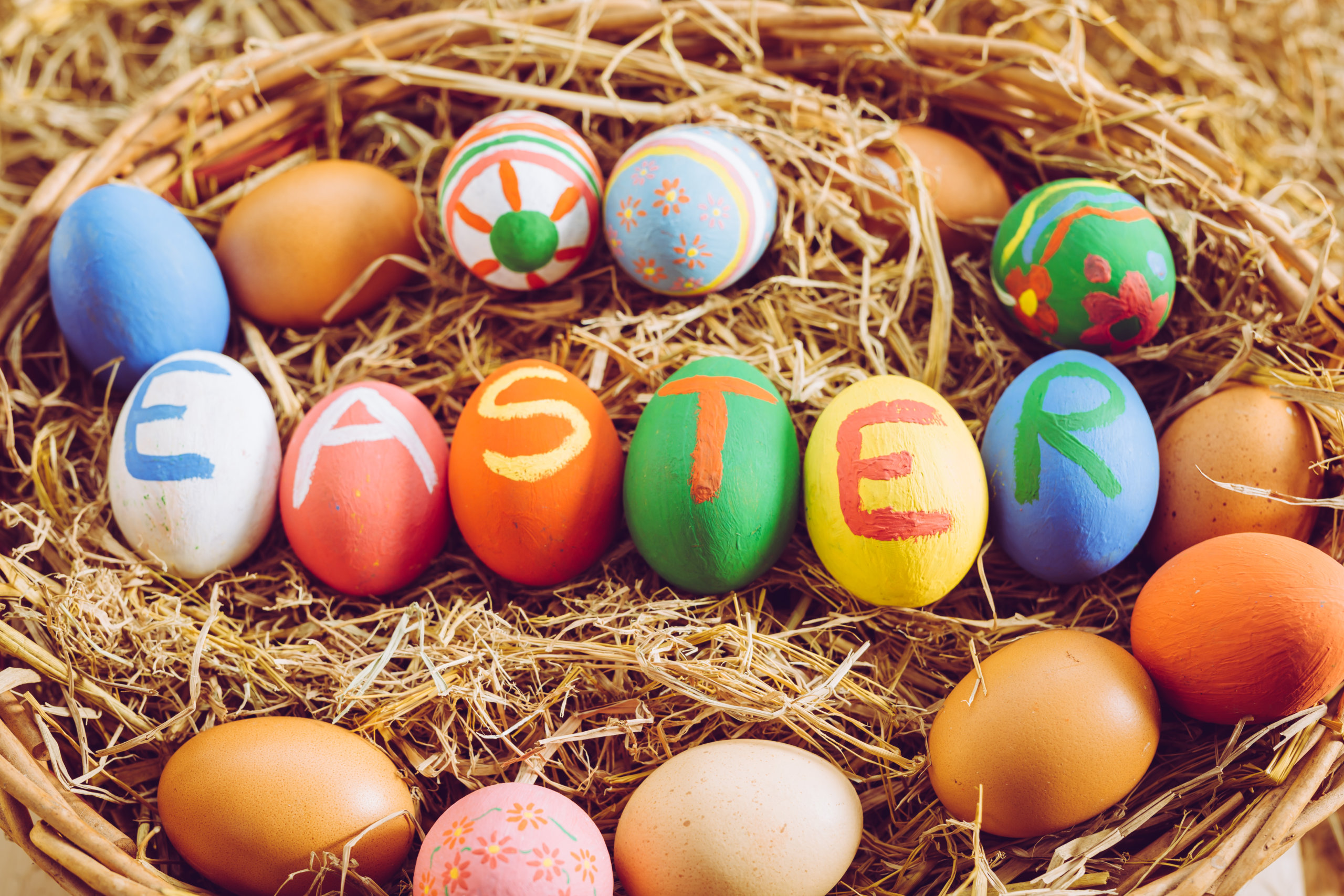 6 Easter Activities for Families on a Budget
Easter is a great time to spend with the kids with so many fun Easter activities on offer. But, it can also be a costly time of year. With all the chocolate, Easter eggs, and Easter bunnies, the cost of the Easter holidays can quickly add up.
But, there are ways to save money this Easter and still have a great time. Check out our top tips for getting cashback and coupons on all your Easter activity purchases. Here are 6 fun things to do with the kids this Easter that won't break the bank:
1. Decorate for Easter
To get into the Easter spirit, have the kids help you decorate your house for Easter. Depending on whether you have a real tree, store-bought decorations, or handmade decorations, there are lots of ways to deck out your home for the holiday. Get some Easter-themed candles or put out Rabbit and Hen figurines. You can even get the whole family involved in a craft project to make Easter decorations.
Wish offer a huge variety of decorations at reasonable prices and better still you can get increased cashback on all of your Easter goodies when you shop through Backify.

2. An Easter Egg hunt
Easter egg hunts are a fun way to get the kids outside, and you don't necessarily have to buy store-bought plastic eggs. For this Easter activity you can pick up eggs from the supermarket and hard-boil them, dye them traditional Easter colors, and hide them around the yard. Have each child pick a basket and let them get to work hunting for their little ones. Give each child their find when they're done and have a fun Easter egg dye competition afterward.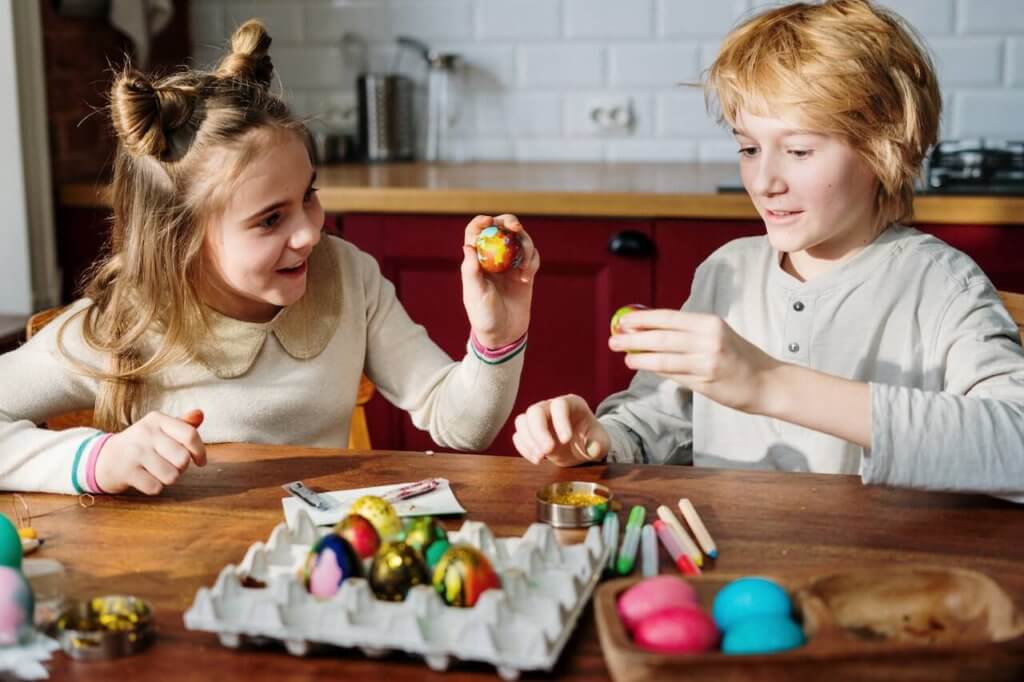 3. An Easter Egg decorating contest
Easter egg decorating is an staple when it comes to Easter activities. It's a fun and creative activity to do with the kids. Gather up some hard-boiled eggs, some plastic eggs, paper, paint, markers, glitter, and stickers and let them go to town. Have each child decorate two eggs and choose a winner at the end. You can make a game out of it and have prizes for creativity or speed.
Make sure you are stocked up on craft materials so the kids can let their creativity run wild!
4. Take a day out with the kids
For fun activities, check out our entertainment section for lots of great deals and discounts on tickets and experiences. One idea is to take the kids to a petting zoo. Most petting zoos have a variety of animals, from sheep and goats to rabbits, chickens, and more. This is a great chance to get some fresh air and enjoy some quality time with the kids. Make sure to bring some carrots and apples to feed the animals.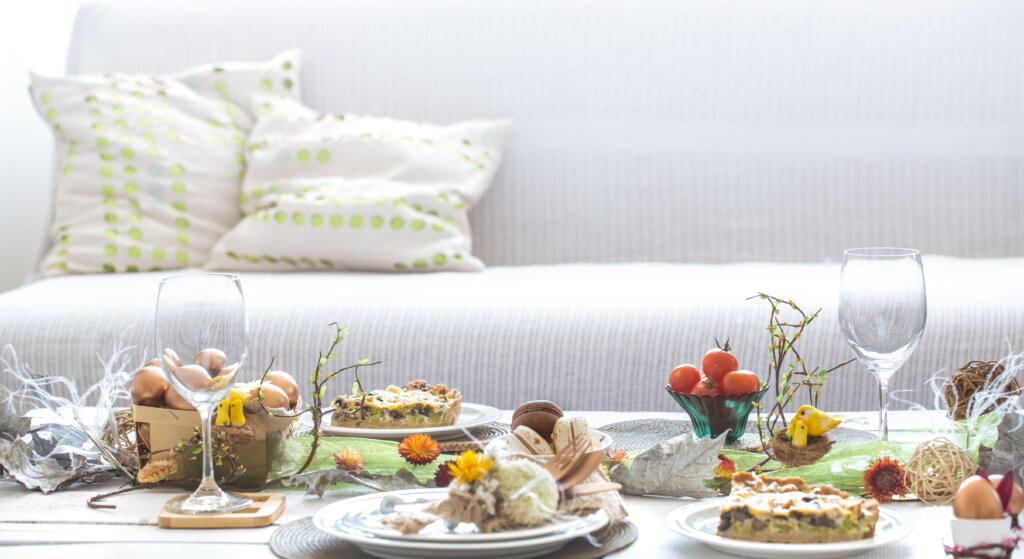 5. Make a festive Easter dinner
Another fun way to celebrate the holiday is to have a special Easter dinner with the family. If your family loves traditional holiday foods, whip up a feast of ham, sweet potatoes, and cheesy potatoes. Or, have a barbecue and have the kids help make burgers, hotdogs, and coleslaw. Offer no-bake desserts, like Oreo truffles, so that the kids can help make something sweet after the meal.
Backify is affiliated with a long list of supermarkets to help you save money this Easter.
6. Send Easter cards to your friends and family
Easter cards are a lovely way to show your loved ones you're thinking of them. Have the kids make their own Easter cards using construction paper and markers. They can even use their themed Easter decorations as a base. Once the cards are complete, have the kids write nice messages inside and address them to each receiver.
There are so many Easter activities to be arranged and through Backify there is always a way to save money while you are doing it.
---
Related articles: Staycation vs. Vacation • Unveiling the history of chocolate's association with Easter • Exploring Easter egg traditions around the world • Mother's Day: Unique gift ideas to make her feel special • Smart grocery saving tips
---
Last updated: July 7, 2023 by The Backify Team
All photos taken from free stock