Back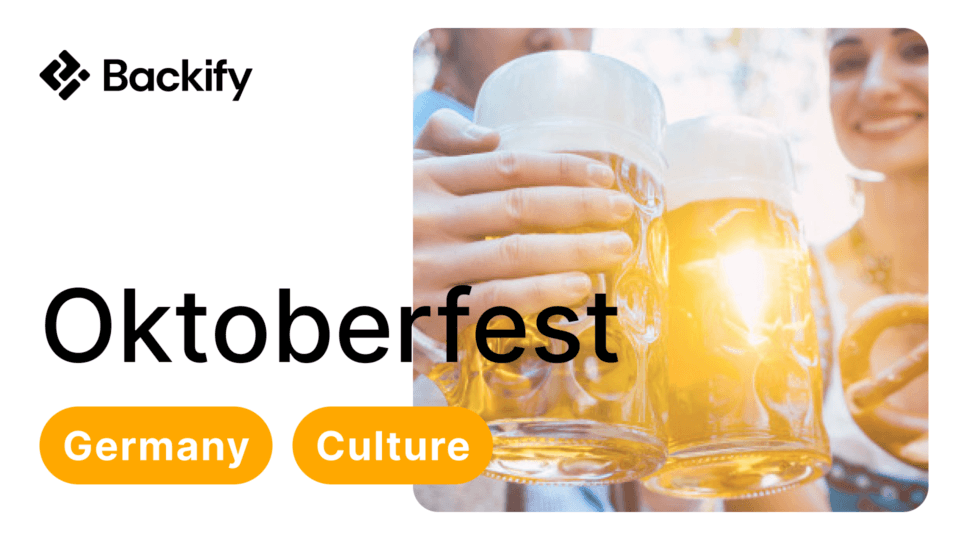 Your Oktoberfest Guide and How to Save Money
It's time for Oktoberfest 2023! The air is alive with the exhilarating spirit of Bavaria! Around the world, people don their finest Dirndls and Lederhosen, ready to embrace the heartwarming traditions of this iconic German festival. But Oktoberfest is more than just a massive beer-fueled party. It's a captivating cultural phenomenon with roots that run deep into the heart of Bavarian heritage. As the world's largest German beer fest, Oktoberfest is a time when Munich, Germany, transforms into a vibrant carnival of music, merriment, and mouthwatering food.
In this guide, we'll take you on a journey through the history and culture. We will delve into the essence of Oktoberfest, ensuring that you're well-prepared to for every moment of this extraordinary celebration. Whether you're a seasoned fest enthusiast or a newcomer eager to partake in the festivities. Join us as we dive into the heart and soul of Oktoberfest, celebrating tradition, unity, and the joyous spirit of Bavaria while saving a little money here and there.
Booking Oktoberfest
For those of you who are newbie Oktoberfest goers, this is for you. This Bavarian celebration typically spans 16-18 days from late September to early October in Munich, Germany. While entry to the festival grounds is free, booking reservations or arriving early is advisable to access the iconic Oktoberfest beer tents and savor traditional Bavarian fare. Accommodation in Munich fills up fast during Oktoberfest, so secure your stay in advance, whether it's a hotel, hostel, Airbnb, or campsite. Convenient public transportation options ensure easy access to the festival grounds from anywhere in the city. Now, let's dive deeper into the heart of Oktoberfest!
Here are some of our top deals to help you save money this Oktoberfest, whether it is travel, accommodation or other fun stuff to do while you are there:
US
City Experiences – 7.5% cashback
City Sightseeing – 7.5% cashback
ParkSleepFly – 15% cashback
Big Bus Tours – 7.5% cashback
Klook – up to 3.75%
Reservations.com – 3.75% cashback
UK
Big Bus Tours – 7.5% cashback
Klook – 3.75% cashback
Musement – 5.25% cashback
Get Your Guide – 3.75% cashback
City Unscripted – 5.88% cashback
Vrbo – 1.5% cashback
Sweden
FlixTrain – 4.5% cashback
Hostel World – 20% cashback
Direct Ferries – 2.5% cashback
Omio – up to 4.5% cashback
TUI – 5% cashback
What to wear?
When it comes to dress, it's all about embracing Oktoberfest German outits. For women, the iconic Dirndl is the attire of choice, featuring a charming bodice, blouse, and apron. Men, on the other hand, don the classic Lederhosen, leather shorts that exude rustic charm. To truly immerse yourself in the spirit of Oktoberfest, authenticity is key. You can find these traditional garments at various shops and boutiques in Munich or opt to rent them for the occasion. Donning Dirndls and Lederhosen isn't just about fashion; it's a nod to Bavaria's rich heritage and a way to celebrate the festival in genuine Bavarian style. So, whether you choose to buy or rent, don't miss the opportunity to become a part of this vibrant cultural tapestry during Oktoberfest.

Savor the traditional food
Oktoberfest isn't just about the beer; it's a feast for the senses when it comes to Bavarian cuisine. The traditional fare on offer is a hearty and flavorful journey into the heart of Bavaria. Picture sauerkraut, potato salad, and the ever-popular pork knuckle gracing your plate, each dish a testament to the region's culinary prowess. However, no Oktoberfest experience would be complete without indulging in the festival's iconic snacks. Pretzels, sausages, and schnitzel are the stars of the show, offering mouthwatering bites that capture the essence of Bavarian comfort food. So, as you raise your stein and toast to the festivities, be sure to savor the unforgettable flavors of Oktoberfest's rich and delicious traditions.
Embrace Oktoberfest's time-honored traditions
Oktoberfest, beyond its lively atmosphere and exceptional brews, is steeped in cherished traditions that add depth to the festival's character. It all begins with the grand opening ceremony, where the first keg is tapped, signaling the official start of the festivities. The excitement continues with a captivating parade featuring colorful costumes and traditional floats, culminating in a lively costume contest that celebrates Bavaria's rich heritage. Amidst the merriment, "Prost!" echoes through the beer tents, signifying a heartfelt toast and showcasing the etiquette of raising your glass with fellow fest-goers. As the days fly by, Oktoberfest eventually bids farewell with a memorable closing ceremony, a moment of reflection and unity that reminds us all of the enduring spirit of Bavarian culture. These traditions, from the first drop of beer to the final farewell, create lasting memories and deepen the connection to the heart and soul of Oktoberfest.
Top tips for a memorable Oktoberfest 2023
As you prepare for your upcoming Oktoberfest adventure, it's essential to equip yourself with some insider knowledge that will elevate your experience to the next level. From securing coveted spots in the bustling beer tents to forming connections with both locals and fellow revelers, these invaluable tips will help you navigate Oktoberfest's rich tapestry of traditions and camaraderie with ease. So, let's dive into these expert insights and ensure your Oktoberfest celebration becomes an unforgettable journey into Bavarian culture and festivity.
Arriving early is crucial for securing a good spot and a seat in the beer tents.
Making reservations in advance is advisable for larger groups.
Exploring the festival grounds beyond the beer tents can be an enjoyable adventure.
Interacting with locals and fellow festival-goers is a rewarding part of the Oktoberfest experience.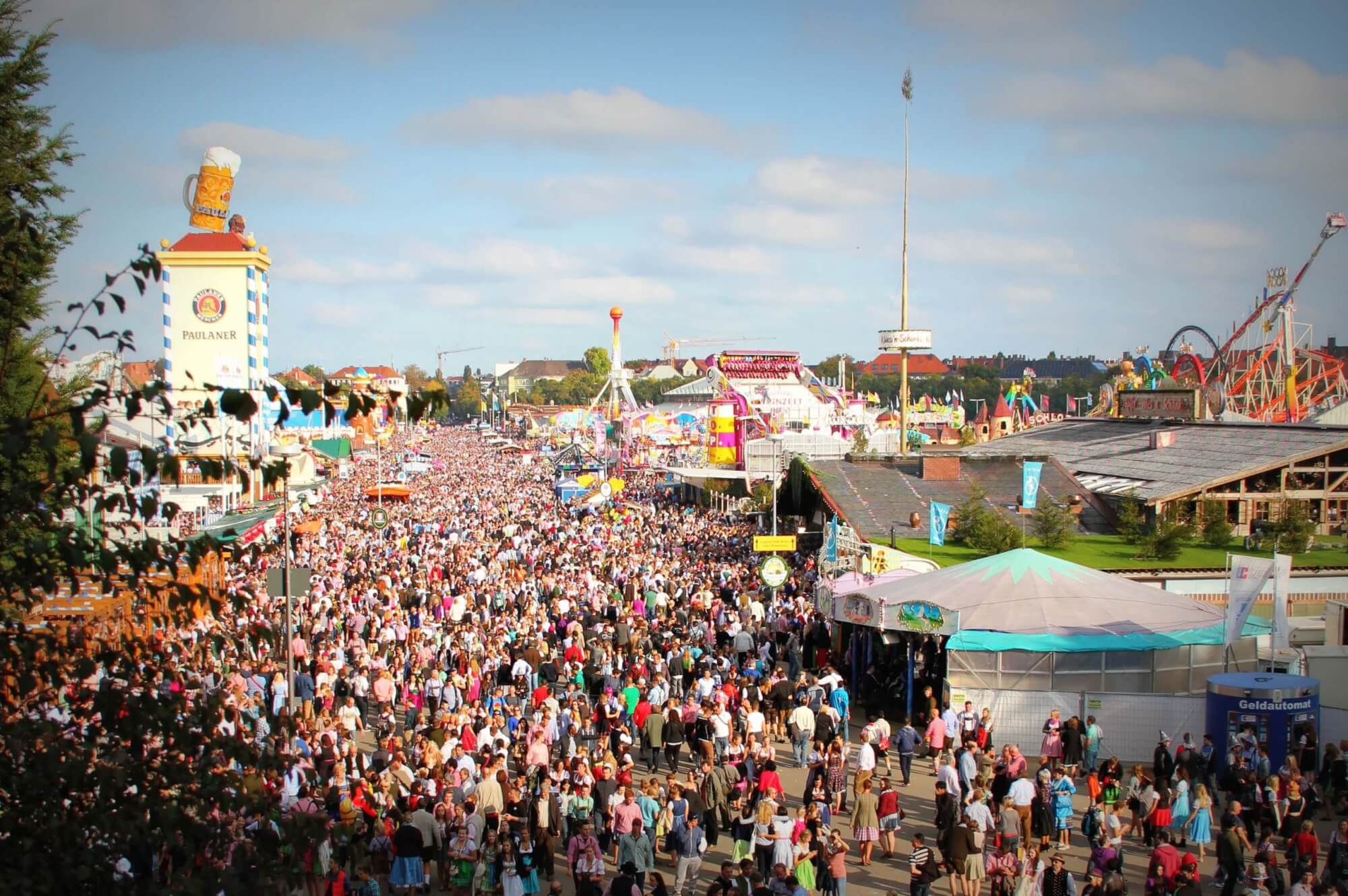 To wrap things up….
Oktoberfest is an extraordinary celebration that immerses you in the heart of Bavaria's vibrant culture. It's a unique experience that combines rich traditions, mouthwatering cuisine, and the warmth of shared toasts. As you embark on your Oktoberfest adventure, embrace the Bavarian spirit, savor the moments, and create lasting memories amidst the lively festivities.
Prost to an unforgettable Oktoberfest 2023!
---
Related articles: • Save money on UK airport parking • Flight booking made easy: Our expert tips • How to choose the best travel insurance in UK • 5 ways to save money each month
---
Last updated: September 18th, 2023 by The Backify Team
Cover by The Backify Team, photos taken from free stock