Back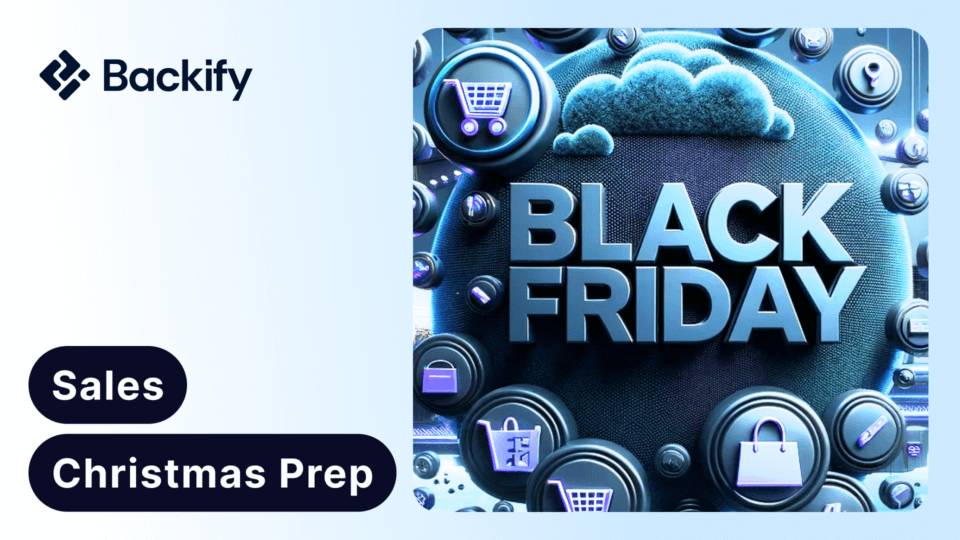 Black Friday Deals 2023 at Backify
In 2023, Black Friday will be on November 24th! Here is our guide on how to make the most of the Black Friday 2023 deals. With money getting tighter, we want you to ensure you get the most out of this shopping weekend. This is why we will increase your cashback every time you shop through Backify and provide other enticing offers.
Think ahead to get the best Black Friday deals
As Black Friday approaches, it's important to start thinking about how to make the most of this shopping holiday. There are a few things you can do to prepare, such as:
Make a list of the items you want to buy
Setting a budget
Researching the best deals
Think about what you need or want! Are you in need of some new furniture in your house? A new laptop for work? Or some of that medicinal winter sun? These are just some things you will find on offer for Black Friday 2023. Just remember to activate your cashback through Backify to get a bigger % off.
It's also a great time to get started on your holiday shopping. We all know that Christmas can become expensive so why not use this moment to make the most of the best Black Friday deals.
Looking for some Black Friday Top tips? Then check out our blog post "Black Friday 2023: How To Get The Best Deals".
Install our browser extension
With the excitement and rush to find the best deals, it is easy to forget to look for stores through our website. Before you know it you have completed your purchase and missed out on your opportunity for double cashback.
At Backify, we don't want you to look back and be disappointed when you realize that you could have saved a whole lot more. This is why our Browser Extension is key to your Black Friday sales shopping experience. We take that extra step by telling you when and where you can earn cashback while you are browsing for the best deals online.
Get our browser extension today, that way you don't have to remember to visit the Backify, saving you money and time!
Our Black Friday 2023 deals are:
We have pulled out a few of our favorite shopping deals for you to browse through.
Get Black Friday 2023 deals for UK
Here are Black Friday 2023 deals for US
Check out the Black Friday 2023 deals for Sweden
And there are many more deals to be found on our website. Don't miss out on the best Black Friday Deals 2023.
---
Related articles: Winter in Backify means: Double cashback • Cyber Monday deals • 5 Christmas gift ideas • The ultimate Christmas giveaway • 5 ways to save money each month • How cashback websites really work
---
Last updated: November 6, 2023 by The Backify Team