Back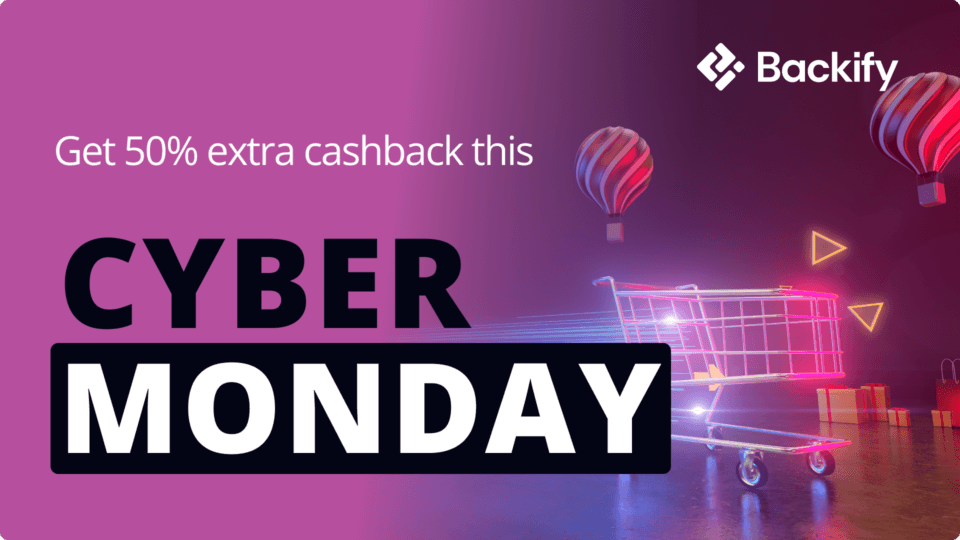 Cyber Monday Deals: Extra 50% Cashback All Week
Did you miss Black Friday? Don't panic as it's Cyber Monday and there are lots more amazing deals to be had on all your favorite products. Whether you're looking for a new laptop, furniture, clothes or some Christmas gifts, there are tons of great deals to be had.
So, what are you waiting for? Get shopping! But don't wait too long – you can get 50% extra cashback until Friday 2nd December.
What is Cyber Monday?
Cyber Monday is the Monday after Thanksgiving when people do all of their holiday shopping online. It's basically the online version of Black Friday. Black Friday is traditionally the biggest shopping day of the year when referring to brick-and-mortar stores. Whereas Cyber Monday is the biggest shopping day of the year online. In 2022, we can do it all online and it's a great day to snag some exclusive deals on gifts for your friends and family. So if you're looking for some great deals this holiday season, be sure to check your favorite stores. What's better is that we are giving away 50% extra cashback on top of the store discount so be sure to buy through Backify. The best way to shop is by adding our Browser Extension so that you never miss a cashback opportunity!
So what are you waiting for? Get ready to find some great deals on Cyber Monday! Shop through Backify!