Back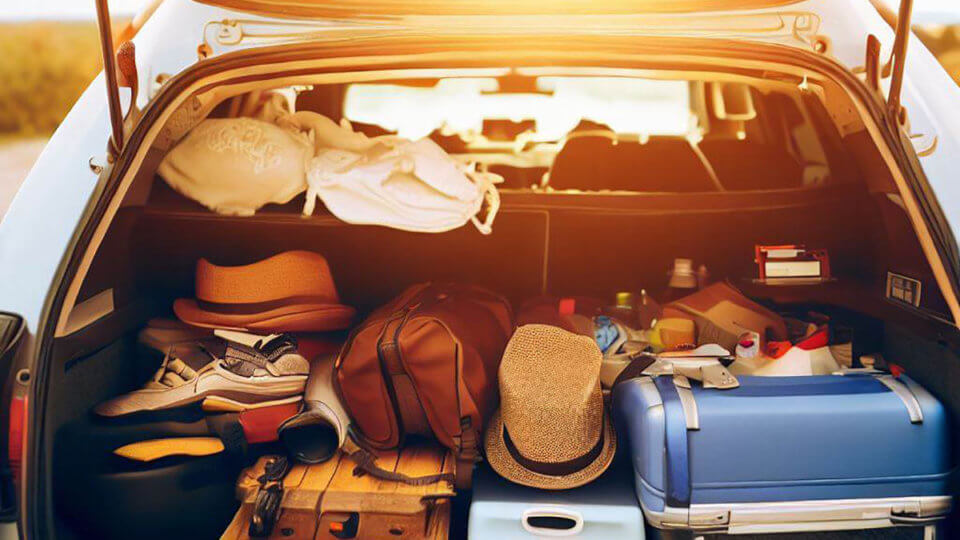 Road Trip Essentials: How to Pack
Sometimes we don't realise how easy we have it. Today's society has sculpted us in a way that we have become accustomed to our luxuries. So much so, that we can't see how we would live without them. Because of this, the idea of a road trip can be daunting for some. Fitting everything you will need for an extended amount of time into the boot of a car seems near impossible. Planning for a vacation? Well, it can be done and this article will give you some great trip-packing tips. Believe it or not, once you start living more simply, life becomes more simple.
I know the first time I did it, I looked around my house and just couldn't see how I could possibly fit everything I needed into my case. This was only reiterated once I wrote my road trip packing list. It was endless. Whether you are going it alone or arranging it through a travel agent's vacation packages.
When you plan a road trip, what you need is a big question. You have to be strict with your packing. Ask yourself:
Do I use this daily?
Do I need to use this every day?
Will I and is it possible to use this on the road?
Can I do without it?
In reality, what will I wear each day, do I need 5 outfits?
These questions should trigger you to start crossing things off your road trip checklist list. Now for some bits you will need but might not have thought of.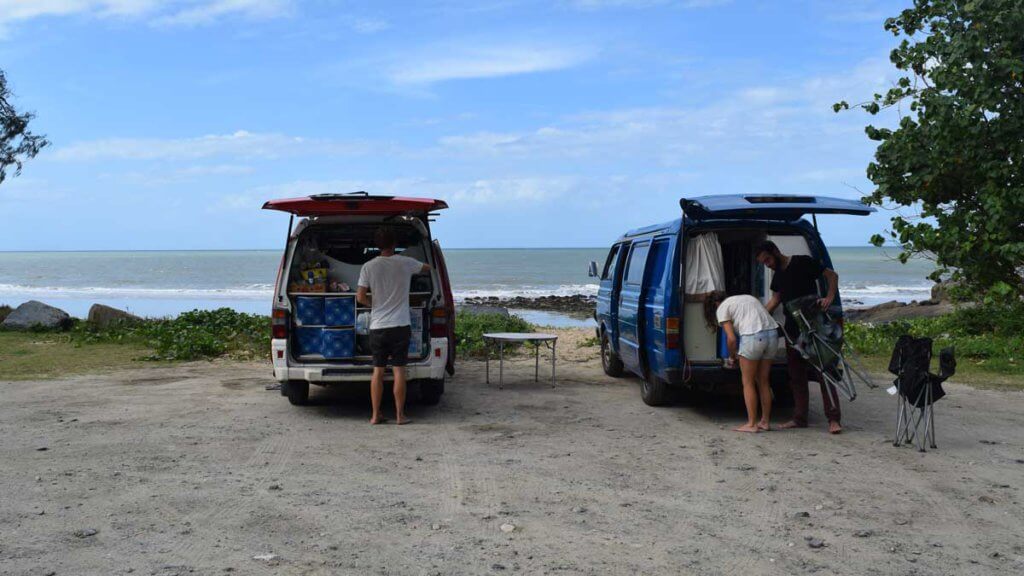 Road trip car essentials – Keep it legal
This is one of the most important sections when you start to plan a road trip vacation. Be sure to look up legal requirements for each country before you hit the road. What you will need will vary depending on which country you have chosen for your road trip. Here are some road trip essentials for car travel.
Driving licence and vehicle documentation – A lot of countries require you to always carry these on you. eg. vehicle registration, insurance. Do not get caught out or it could mean an abrupt end to your road trip.
Spare tyre – Calling out a tow company will be costly so always make sure your spare tyre is in good condition and that you have the tools to fit it if you need to.
Spare bulbs – The last thing you want is to be pulled over by the police for having a light out. In some countries, it is a legal requirement to carry spares.
Car Safety kit – Fingers crossed you don't need to use this but if something happens you will be over the moon that you have it.
Car's manual – Just in case you don't have internet. You never know when a fuse might blow.
Road trip essentials that will keep you moving forward
Two Sets of Keys – Carrying another set of keys is always a good idea in case you misplace a set. One on yourself and the second with the person you are travelling with. This way you will never get stranded if one of you accidentally misplaced your set.
Cash – There are still a lot of places that will only take cash. E.g. Toles, toilets, parking.
Bank Card/ Credit Card – Check with your bank that your card is activated to be used abroad before you leave. Remember, if you are renting a vehicle, most places will only accept credit cards.
A Map – Make sure you have access to a map if you were to lose the internet. This could be paper or by using an app such as maps.me where you can download a map.
Dash Cam – is a great way to protect yourself if you should get into an accident. Considering the miles you are going to rack up I would say this would be a great purchase.
Water Bottles – Fill them up at every stop. If you break down in the middle of nowhere you want to have a water supply.
First Aid Kit – Small injuries can be dealt with if you have the right kit so be prepared.
Torch – In case you need to work on the car at night, don't get caught in the dark.
Pen and Paper – For scribbling down road names, number plates, suggested activities, the list is endless.
Be prepared for the weather
The weather can be unpredictable. There are several places known for experiencing four seasons in one day and you can't go out in the morning dressed for all four. Before heading out on your road trip check what weather is expected and what it is usually like at that time of year. Covering all bases is the best way to make sure you don't get caught out.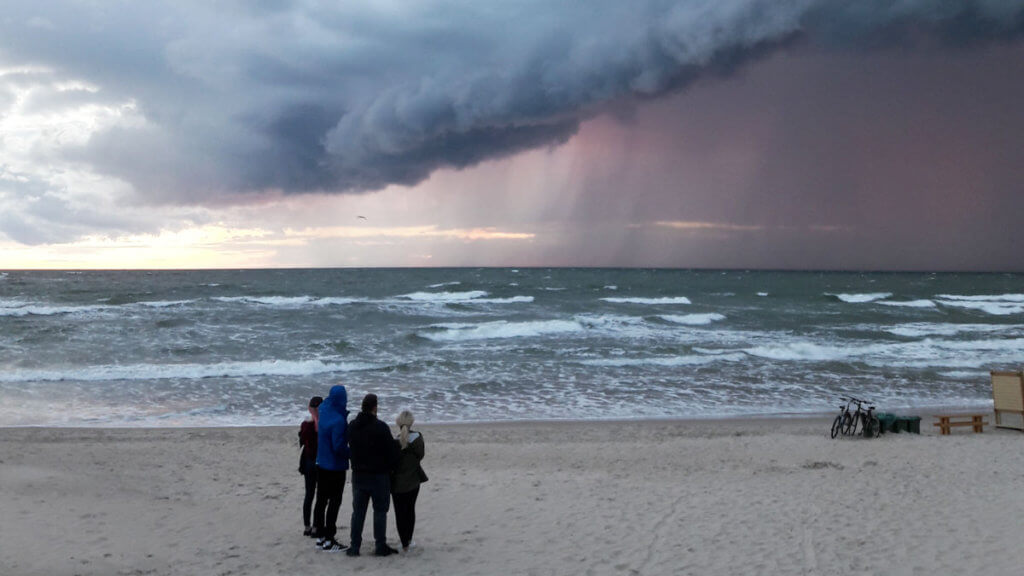 Rain Jacket – You just need something lightweight to pop in your bag. Being wet and soggy could ruin your day out.
Umbrella
Suncream – Being stuck in a seat for hours whilst burnt is not enjoyable or comfortable. Cream up and save yourself the hassle… And funny tan nobody wants a trucker's arm 😂!
Sun Hat
Sunglasses – This is an important one. You should protect your eyes while the sun is shining but it is also for safety. If the sun is too bright it may affect your vision while driving. Stay Safe!
Bug repellent – Being bitten alive is the last thing you want!
Ice Scraper – Hopefully you don't have to use this one! Brrrrr 🥶 Some places experience extremely cold weather at night even when it is warm during the day.
Road trip entertainment is a must
A road trip is fun for so many reasons. Things to do on a road trip in the car is something to think about prior to setting off. For some of this fun, you need to pre-plan your entertainment. This way you know you will always have something to keep you occupied and really get the most out of your trip.
Don't forget these essentials on a road trip:
Playlist – Make sure you have a good road-tripping playlist saved on your Spotify so that you can sing yourself from one place to the next.
In-car Charger
Camera – This is a must-have to document your trip. A GoPro is great for filming on the go and underwater but if you want something to take those quality shots try a DSLR.
Audible – Audiobooks are a great way to keep your road trip interesting. Audible is currently giving you a 30-day free trial.
Travel Games – Cards, Yahtzee, Travel scrabble you can never have too many!
Comfort is important – Tips for long road trips
Sitting in one spot for hours without room to stretch out is not always the nicest feeling. There are ways to increase comfort while you make your own trip route. After all, comfortable people equal happy people. Here are some road trip essentials:
Blanket – Get cosy in your seat and take a nap or maybe you find a nice spot for a picnic.
Travel Pillow – Nodding off in the car to that rhythmic motion feels good. Until the head bop begins and neck ache sets in. A good travel pillow will solve all your problems.
Window Shades – We all love a good sauna but there is a time and a place, your car is not one of them.
Hand Sanitizer – With the current pandemic you cannot be too careful. But then even in normal times, some public sinks leave a lot to be desired.
Towel – During an adventure-packed road trip, you are bound to find yourself in the sea, caught in the rain or maybe having a water fight. A towel might come in handy.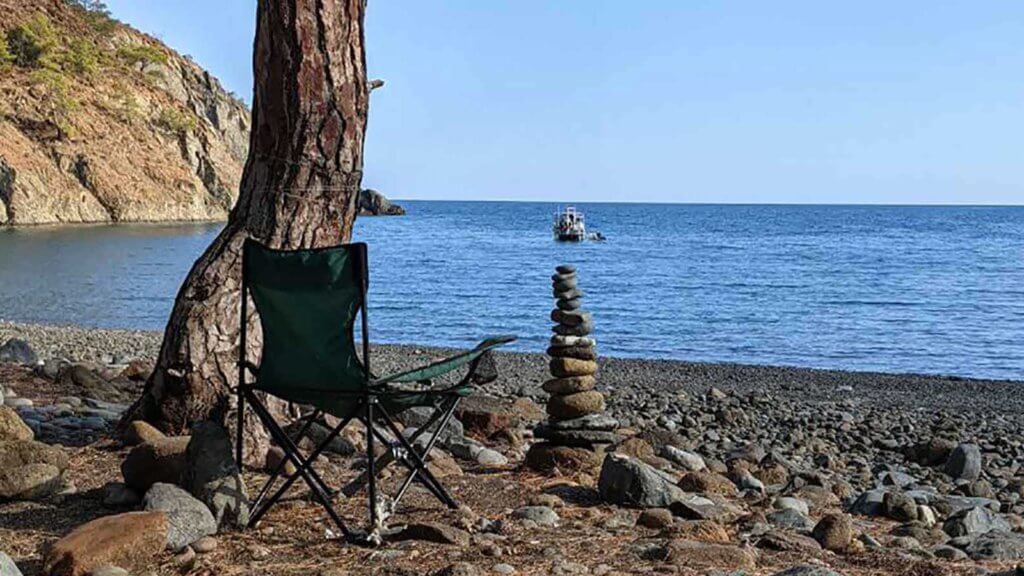 Hopefully, this article gives you an idea of what you might need to pack. And when you get to that point of "Ahhh I need to plan my road trip" it relieves a little stress. After all, a road trip is not meant to cause stress, it's meant to relieve it. Just remind yourself that if you forget something, you can probably find it along the way.
A road trip can make a dent in your bank account to make sure you save where you can through Backify coupons and cashback.
---
Related articles: Preparing your vehicle for a road trip • The 10 best apps for road trip beginners • Road trip planner: The ultimate guide • Find cheap accommodation on a road trip • Essential flight booking tips • How cashback websites really work
---
Last updated: June 4, 2023 by The Backify Team
Image created with Image Creator from Microsoft Bing, photos by The Backify Team